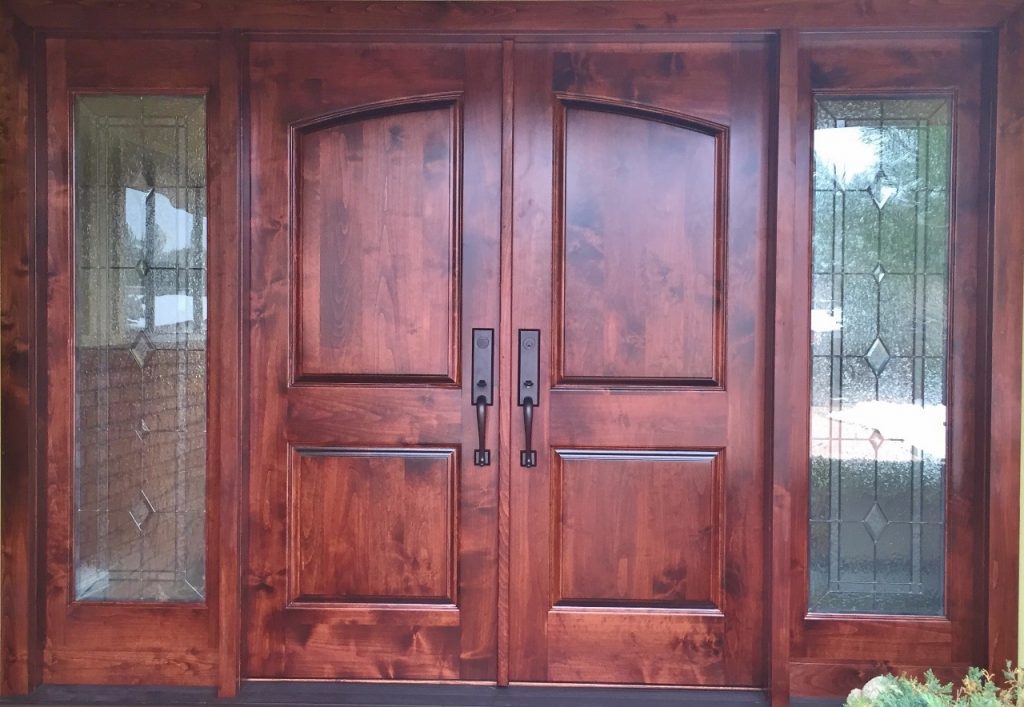 Colored or Leaded Custom Stained Glass
Grand entryways such as the one shown above provide many of our clients lots of natural light into the heart of their home. However, this natural light comes at the sacrifice of privacy. Our client here has younger children whose privacy and safety they wanted to protect. By adding these beautiful custom stained glass designs to these windows, we were able to provide for the privacy and and security of the family while still accessing all the natural light.
Additionally, and more importantly to some clients, this custom stained glass is also a beautiful piece of unique artwork which is a conversation piece for everyone who enters their home. It has raised the value of their home will forever set their residence apart from all of their neighbors.