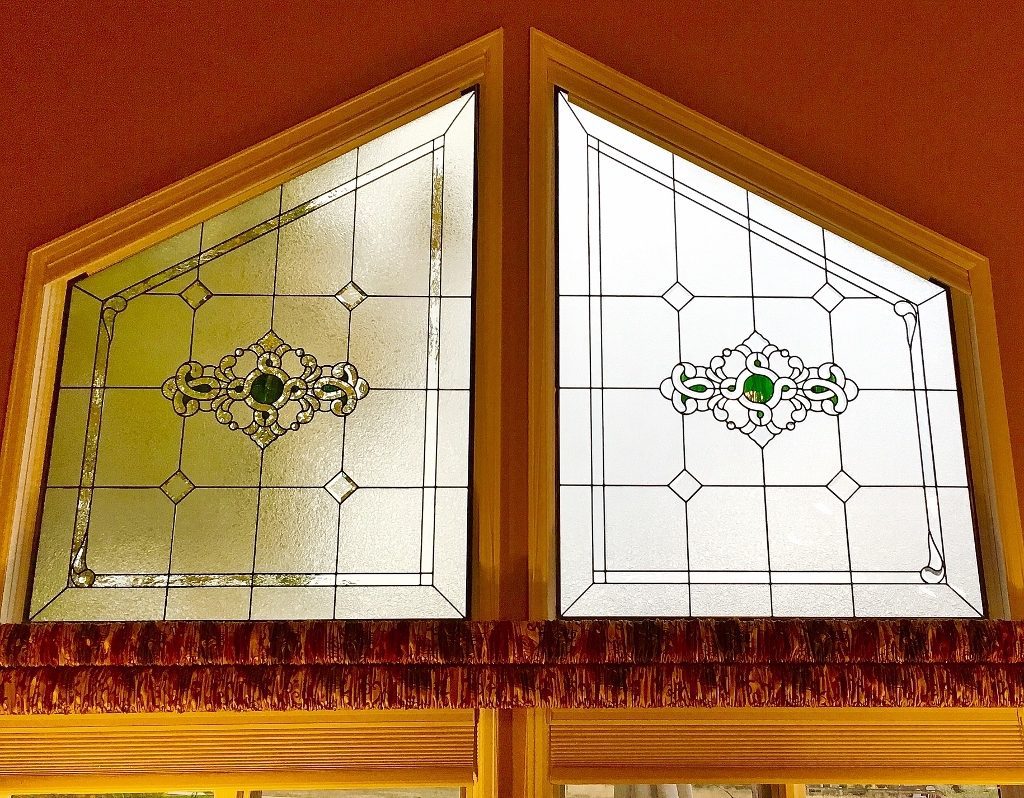 This custom stained glass entryway is one of the more stunning pieces of stained glass we have ever built. A mix of Celtic and Floral stained glass styles, this projects transom, sidelights, and door were created for a home in Houston, Texas with owners who wanted to ensure the privacy of their children and home.
Working with the client's very refined design tastes as well as their custom door builder, Scottish Stained Glass was able to create a work of are that will stand the test of time.  Over the past several years we have created a handful of additional windows for this client, both in their bathroom and kitchen.
If you are looking for any kind of custom stained glass for your home, contact Scottish Stained Glass today fro your free in home consultation.