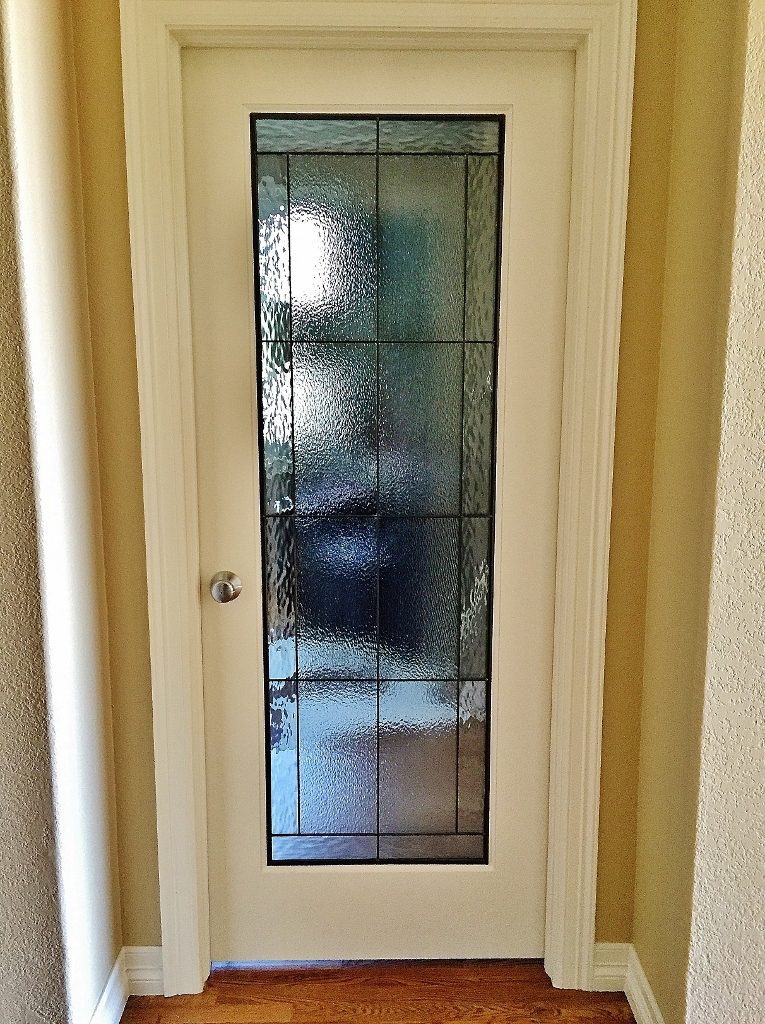 Custom stained glass as part of the décor in your office? Why not? We are fully aware that when most people think of stained glass, they first think of churches and biblical scenes, then private homes, and then perhaps Tiffany lamps.
The office is one place where stained glass is sometimes overlooked, but why? You spend good money making your office functional, comfortable, and a well decorated to correctly represent your business as a class act. You might even have art on your walls, framed posters or even original art. The way you decorate your office says as much about you, your taste, your professionalism, and your level of success as the way you decorate your home. And the fact is, particularly if you have your own business, you might actually spend more time in the office than you do at home. Surely you want to create a lovely environment!
Stained glass is an unusual, unique, classy, and simply exquisite choice for an office. And that's beside the fact that it can afford you practical benefits as well, such as more privacy from people peering in, while still letting natural sunlight into your office.
We're talking about a stained glass store front window or door for a street level office.
Or a stained glass door in a suite of offices, announcing your excellent taste to all who walk by.
Or stained glass windows with your business's name, built right in.
Or custom stained glass lighting.
The choices, styles, patterns, colors and textures are all but endless. Custom Stained Glass can custom design, build, and install any size of style of stained glass in your office. This would definitely give your office a unique look that nobody else has.
If you've got a start up in a funky old part of town, you might like something that matches your building's architecture. Perhaps a copy of antique stained glass would be the perfect thing.
If your business is more established and more corporate, perhaps in a modern downtown high rise, you might like Frank Lloyd Wright, Mission or Deco inspired stained glass with their clean lines.
Can you see how custom stained glass can work in an office to add to your and your business's image? Or do you need a wee bit more convincing. If so, we have it right here, in our commercial stained glass gallery and our complete stained glass gallery.
However, even if you don't see exactly what you want here, Custom Stained Glass produces exactly that: custom work, to your specifications and needs. Why not make an appointment for a free, in-house (in our local areas only) consultation with one of our designers today?