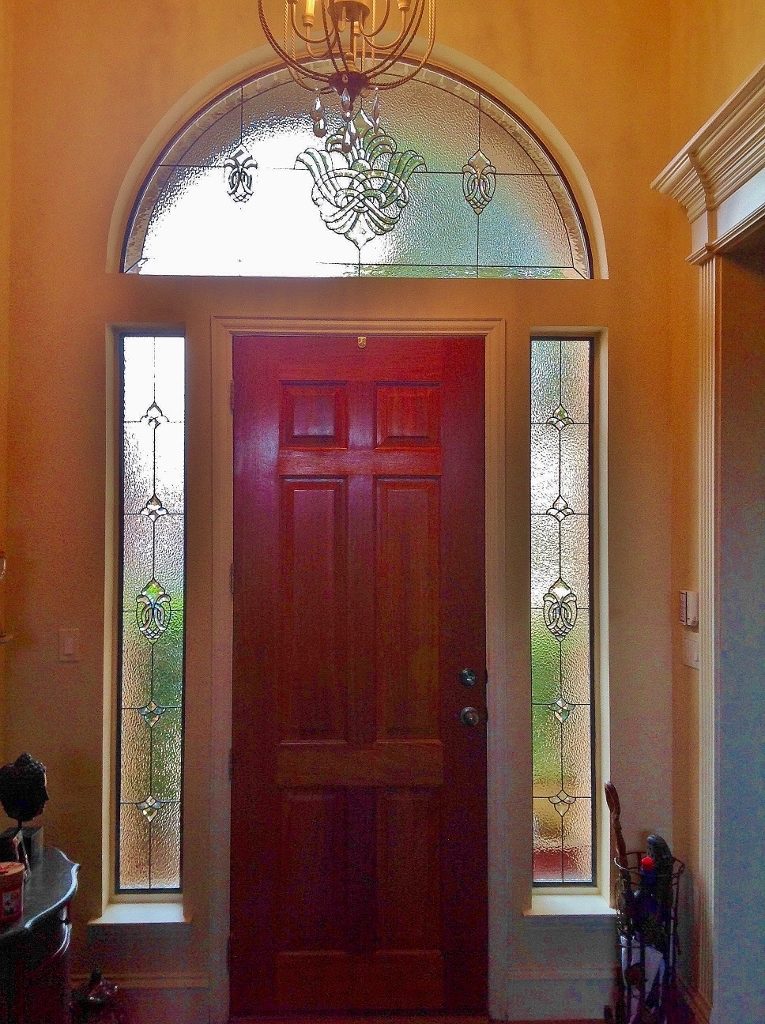 When it comes to upgrades in your home, you can add a bath, finish a basement, replace your windows, or . . . get custom designed stained glass pieces in your existing windows. Surprised?
Stained glass windows in your home can not only create a unique, one of a kind look, but they will also increase your home's value.
If you are an art lover, you know the value of art. And yet, no amount of art on your walls will add any value to your house itself, and your collection will be of no value to a potential buyer either, because you will take it with you when you move.
Custom stained glass is a whole other kind of art collection, one that can and does add value to your home, and one that can put buyers in a bidding frenzy if you ever put your home up for sale. One of the advantages of custom stained glass is that it can be designed to specifically complement your architecture or décor.
It can even be used for practical purposes, which comes as quite a surprise to most people. For instance, if the only flaw in your kitchen is that the small window over the sink opens onto a neighboring building's brick wall, providing no view at all, you can solve that problem and add value to your kitchen with a stained glass window. Now, whoever is washing dishes will have something lovely to gaze at, and the offending view will be camouflaged.
What if you have spend good money remodeling your basement, but there's simply nothing you can do about the ugly little windows that show either window wells, weeds, or the bottoms of your hedges? Well, there is something you can do. Something that will beautify and class up your basement, cover the offending views, and still let whatever light is available shine through. Stained glass basement windows is the perfect solution that will beautify and add real value at the same time.
And what if you don't quite have as much privacy as you'd like in your entryway? Or your home is exactly the same as every other home on the block, and you'd like to differentiate it, show off your tastes, make it individual. Again, a custom stained glass entryway will make your home stand out and add value at the same time.
Are you getting the idea? Custom stained glass is designed in any style, any textures, any colors of glass that suit your tastes. And while you are making your home more elegant and classy, while you are making it more distinctive, while you are solving any problems of privacy or less than desirable views, you are also adding real dollar value and covet-ability in buyers' eyes.
We believe our stained glass offers great value. We'd love to discuss it with you further. Why not give us a call today!