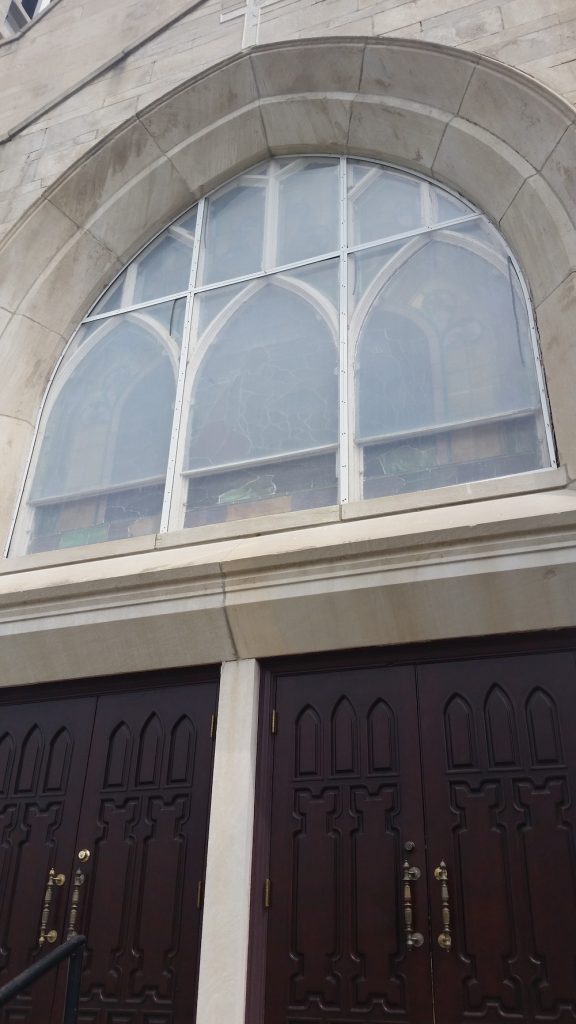 A client recently told us that her mother came to visit and absolutely loved her Custom Stained Glass custom designed entryway. The mother could not stop raving about how it changed the entire feeling of their home, how much beauty it added, how exquisite the workmanship was.
She wished she could have some Custom Stained Glass in her own home in Missouri. So her daughter, our client, called us up and asked if there was any way for us to do out of state stained glass.
Of course, we replied! In fact, we do it all the time.
There are many people who are fans of Custom Stained Glass and have been interested in having custom designed windows or doors for their homes. One of our local clients' favorite things is having our designer come to their home and work with them to create the design and help determine the stained glass that will really complement both the room and the homeowner.
However, we cannot send out designers all over the country, so that is sometimes seen as a stumbling block by people who want stained glass out of state. It really isn't a problem at all.
For all the people who live outside of our office area, we have developed a method to provide out of state stained glass. Our designers cannot come to your home, but we can work with you via the phone and email, sending photos back and forth, and showing you a rendering of what your finished stained glass panels will look like via our CAD software technology.
Custom Stained Glass can design, build, and ship a custom stained glass piece to areas out of state, anywhere in the country. We have extensive experience with packing and shipping stained glass so that it can travel safely. In fact, we frequently do it for customers who are selling their home, and want to take their already installed stained glass windows to their new home.
So if you've admired our work and wish you could commission some custom stained glass for your home, the good news is – you can! Just because you can't see us in person, that will not get in the way of choosing, designing, building or even installing a piece of Custom Stained Glass in your home or office.
When it comes to the installation of your out of state stained glass, that's no problem either. Although we have developed special methods of installation, we have no problem training an installer in your area who will come to your home and do the job, using our techniques.
So, as you can see, out of state stained glass is no problem at all for us. If you have any questions, please contact us today for more information. We look forward to seeing the "after" photos when your new, custom stained glass is installed in your home – wherever in the country it may be.