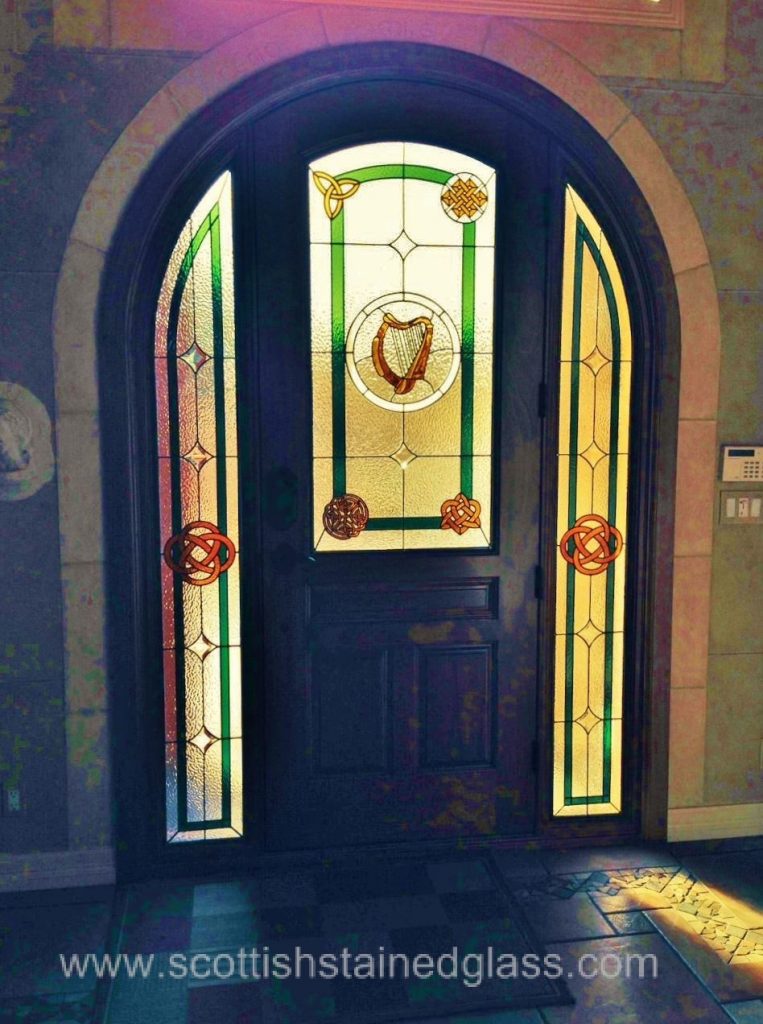 When looking for custom stained glass design, of course you want the best. You want a stained glass window or door that is unique, perfectly matched to your home and your tastes, in the style you love, and one that is crafted with painstaking attention to detail.
At Custom Stained Glass by Scottish, our designers have been designing stained glass for years. They start out as talented designers with an eye for detail, color, style, harmony, and general aesthetics, and then we provide special training. The combination of their natural artistic talent and their training in the art of custom stained glass means you will be getting a window you will be delighted with.
When our talented stained glass designers come to your home for a consultation, you'll know right away that you are dealing with years of design talent and design experience. If you have an idea for the pattern you want in your custom stained glass windows, our designers will make a sketch for you. Yes, by hand, the old fashioned way. They will work with you until it meets your vision.
If you have no particular clear idea as to what you might want, (which is the case with many of our customers) they will make suggestions, show you photos, samples, and guide you to discovering the perfect stained glass windows or doors for your home or office.
Our talented designers are also well versed in a multitude of different styles of stained glass. Whether you like traditional or even antique designs, or more modern looking styles, they can create just what you are looking for. Which is particularly fun if you didn't quite know what you were looking for. But we bet you will know it when you see it!
Whether you are interested in clear frosted leaded glass or brightly colored stained glass or any combination of the two, let the talented design staff at Custom Stained Glass know and they will create it for you.
During your free in-home consultation with a stained glass designer, you'll get a sketch, the measurements of your windows will be taken, and all the details of your windows will be decided upon. The styles, patterns, colors, types of glass, etc. It is a collaboration between you and the designer.
If you are an art lover or a stained glass lover, you know that the design makes all the difference. Therefore, the designer also makes all the difference. Our designers bring their years of experience and training along with their aesthetic eye right to your home.
Intrigued by the possibilities? We'll give you two options: Take a run through our gallery and check out the various custom stained glass projects we have created for clients over our two decades in business. Or call us today to schedule your free, in-home consultation with one of our talented designers.