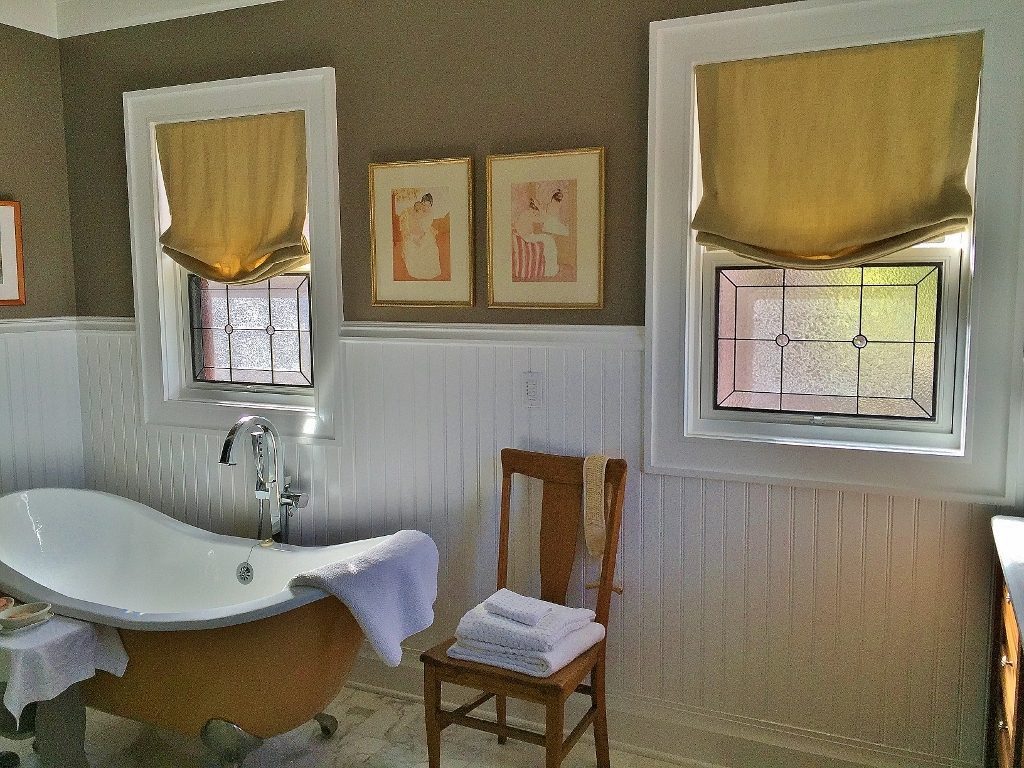 Stained glass is beautiful, functional, and amazing for many different reasons. For some people, stained glass is a passion that they just can't seem to get enough of. They are the connoisseurs, the enthusiasts, collectors of this specific art form, just the way people collect any other type of art. These stained glass aficionados are always on the lookout for something even more beautiful, more striking, than what they already own. Something to be the crown jewel in their stained glass collection. Custom stained glass is the perfect option for these folks.
For others, stained glass serves as a functional work of art to solve a privacy issue or to block an ugly view. Think basement casement windows. (Yes, basement stained glass is very popular. Especially if your basement doubles as a rec room, entertainment room, office, or family room.) Custom stained glass is the perfect choice to solve these issues as well, because it continues to let the light flow through while it affords more privacy, more beauty, and still allows your windows their full functionality.
Regardless of why custom stained glass is installed, the end result is almost always something spectacular. Something that takes a room's décor to the next level of beauty, elegance and class. Something that gives a room that customized "wow" factor the room might just be missing.
When you work with Custom Stained Glass, that is exactly what you get. From the original design to the finished piece, every aspect of your stained glass window or door or lighting fixture is customized to your tastes. Your needs. Your home's décor or theme or architecture or color scheme.
By working with a stained glass designer, you will have the exact pattern and style you want. If you have no idea what you want, that's no problem at all. Our designers come to your home, measure the windows or other areas in which you want stained glass installed, and help you choose the perfect pattern.
We'll show you all the samples and photos you could possibly want, and if you have your own idea, we'll sketch it up and bring it into fruition in short order. If you want some instant inspiration before your appointment with a designer, check out our photo gallery.
Custom stained glass is very different from what you might have seen lurking around in a big box store. It is custom to you. Our stained glass panels are each built by hand, by a single highly trained master artisan. You will see the difference in the quality immediately and your stained glass will light up your home for generations to come.
If you are in the market for custom stained glass, look no further. Instead, please contact us today to set up an appointment with one of our designers.