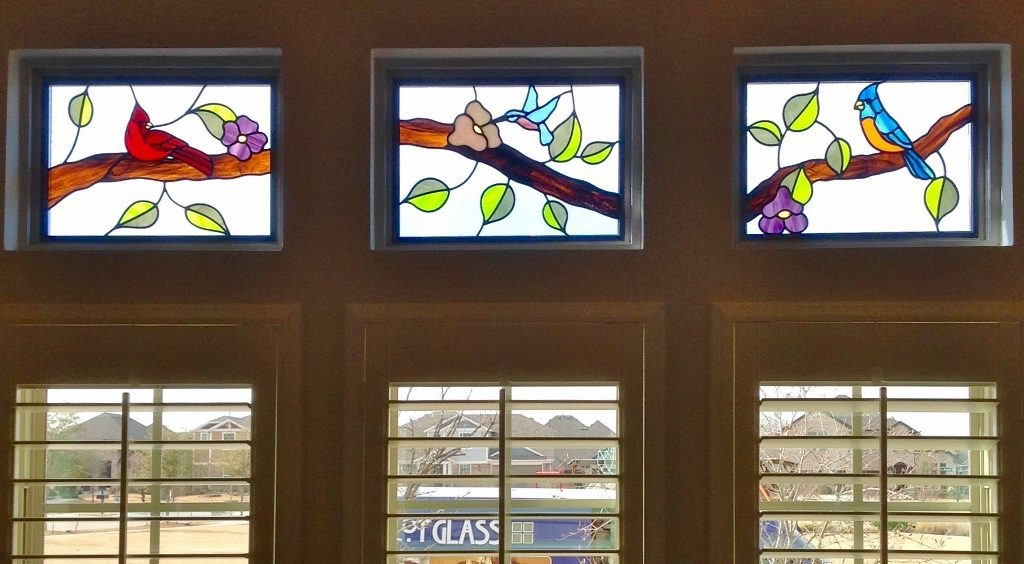 In Denver, bathroom stained glass can be the solution to a couple of different issues that you might be facing with custom stained glass.
Let's start with privacy. Obviously, there is nowhere in your home where you are more in need of privacy than in the bathroom. So what if you have a window in your shower, or a bay window behind your tub, or any other bathroom windows? Sometimes, these windows are made with frosted glass, and sometimes not. Adding custom stained glass windows will give you the privacy you need without the need for shades or blinds that will block the light.
And what if your bathroom windows are already made with frosted glass? In this situation, we move on to the second reason why for Denver, bathroom stained glass is such a great idea. We are talking about style, impact, beauty, and class. After all, your plain old frosted glass windows might give you the privacy a bathroom needs, but what do they do for the aesthetics of the room? Absolutely nothing. And if there is one thing we know, it's that Denver residents love their homes and want every detail to be perfect. They want each room to show off their style and taste. Including the bathroom.
And that is why for residents, homeowners, and even business owners in Denver, bathroom stained glass does the job. It can be elegant or fun. Antique or modern. Traditional or avant-garde. Whatever your style, here at Custom Stained Glass, we can custom design and build the perfect stained glass windows for your bathroom. Or any other room in your home, any size or shape window.
There are other places in your bathroom that might just benefit from the addition of Denver bathroom stained glass. How about your glass shower door, or even your entire glass shower enclosure? That just might be another place where a little extra privacy might be appreciated. It seems to be the trend to have clear glass for a shower enclosure. Yes, it looks very modern. But consider how stunning an entire stained glass shower enclosure might look instead. No contest, right?
Now, if you are considering this whole Denver bathroom stained glass idea, but wondering if it is such a great idea considering how moist and humid and wet your bathroom frequently is, let us put your mind at ease. We use a special installation technique in any wet area of a home that sandwiches the stained glass panel in between two panes of regular glass, protecting it completely.
If you are in the market for custom stained glass in your bathroom, why not give us a call and set up an appointment today? We'd love to show you what our custom product can do for your bathroom.