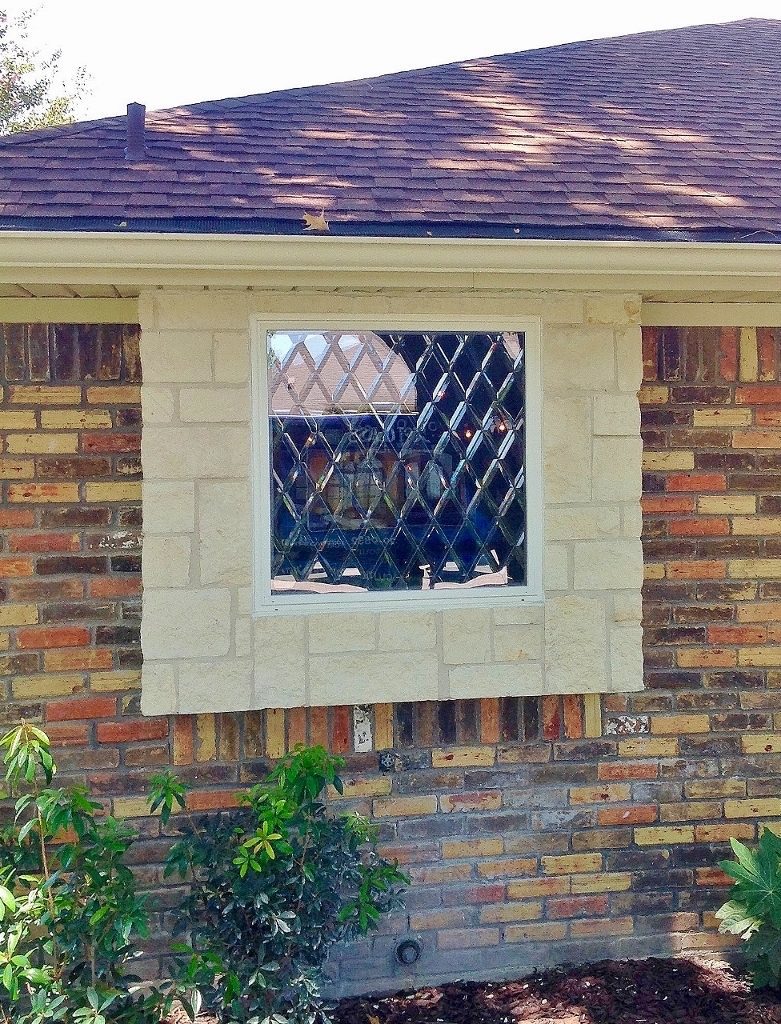 When it comes to the commissioning of custom stained glass, basement applications might not be the first thing that comes to mind. After all, most basements are dark and the only source of natural light are those tiny (and unattractive) well windows.
However, it's those very windows that provide one of the best arguments for adding custom stained glass, basement style! If they are an eyesore, if they open into a metal well or a view of some ugly shrubbery, you might be inclined to cover them completely with curtains. Block the bad view, right? But custom stained glass provides a much more beautiful option, one that will enhance the entire look or your finished basement's décor. It will give you something much more attractive to look at and still allow the entrance of natural light.
But with our custom stained glass, basement applications are not limited to just those teeny tiny windows. Here are some other suggestions for basement stained glass that can take your basement from ordinary to outstanding.
1. Do you have a walk-out basement with a slidng glass door? This would look phenomenal in stained glass. Or an insert into the regular basement door.
2. Do you have several rooms in the basement? Perhaps you have a home office, a spare bedroom, etc. The doors are necessary for privacy, but they make the rooms feel very closed off and dark, don't they? With stained glass inserts into the doors, you can open up the space, let the light flow from room to room, and add a big dose of unique style to the basement.
3. Do you have a bar in your basement? Perhaps a beautiful wooden one with barstools, where you love to entertain? A stained glass backdrop would be a phenomenal design feature, and it can be in any style or colors or patterns that you love.
4. Does your basement have those plastic recessed lighting panels in the ceiling? They are certainly efficient, but utterly boring. Add a giant dose of class and interest by replacing those cheap looking panels with stained glass panels! They will light your basement in the most elegant and eye-catching way imaginable. A stained glass ceiling in your basement? Why not!
Custom stained glass basement ideas are many. What's your idea? Where can you see stained glass beautifying your basement? The lighting? The windows or doors? Or somewhere we've never even thought of?
With custom stained glass, basements are hardly off limits. We can custom design our panels for any room in your home, basement to attic.
If you are looking for the most gorgeous custom stained glass, basement or any other part of your home, please contact Custom Stained Glass today.