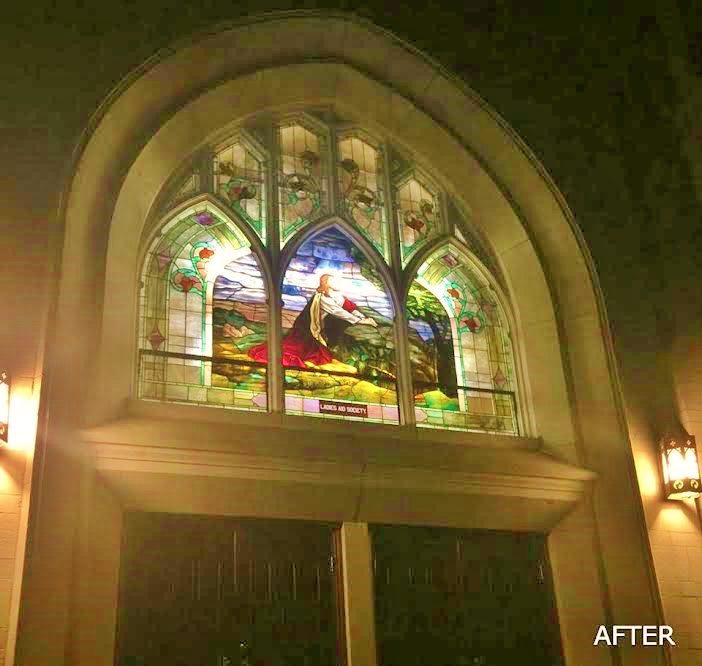 Does your home or office have transom windows? These are lovely architectural details designed to let more light into a room. One of the most common places in a home to find a transom window is right above the front door. This lets more light into a frequently dark area in the home. With transom custom stained glass, you can take advantage of these windows to add style and distinctiveness to your rooms, without blocking the light.
But what if you want to block the light, just a bit? What if the Colorado sun beating through those transoms is just too much at certain times of the day? Whether you want to let the sun shine or block it just a tad, transom custom stained glass can do the trick. It happens to be practical as well as gorgeous!
The difference in how much light comes through will depend on the color and type of glass you choose. And since our stained glass windows are all custom designed, you'll have the opportunity to talk with one of our designers and get exactly the type of glass you want.,/
Other places in homes that might have transom windows are the living room, the bedroom, or any loft space. It's really not likely that you would put curtains on those windows. Most people just leave them be, but that's passing up on a great opportunity to add some high style, designer appeal, and aesthetic beauty to the room. With transom custom stained glass, your custom windows can be done in any style or pattern to complement the décor of the room, or create a stunning focal point. From ancient Celtic designs to modern or abstract designs, if you like it we can create it.
Would you like to see some of the many transom custom stained glass windows we have designed and hand crafted for our clients these past two decades?
Click here to take a virtual stroll through our transom custom stained glass gallery of photos.
Click here to check our entryway gallery of photos, featuring many lovely examples of transom stained glass over the front door. Click on any thumbnail for an enlargement showing off the detailed workmanship.
You might have noticed that in the entryway gallery, the transom custom stained glass was done in conjunction with the sidelights and sometimes even an insert in the front door itself. We believe nothing will transform an entryway like the installation of some gorgeous custom stained glass.
So whether you are looking for transom stained glass for your entryway or any other room in your home or offices, why not contact Custom Stained Glass today?