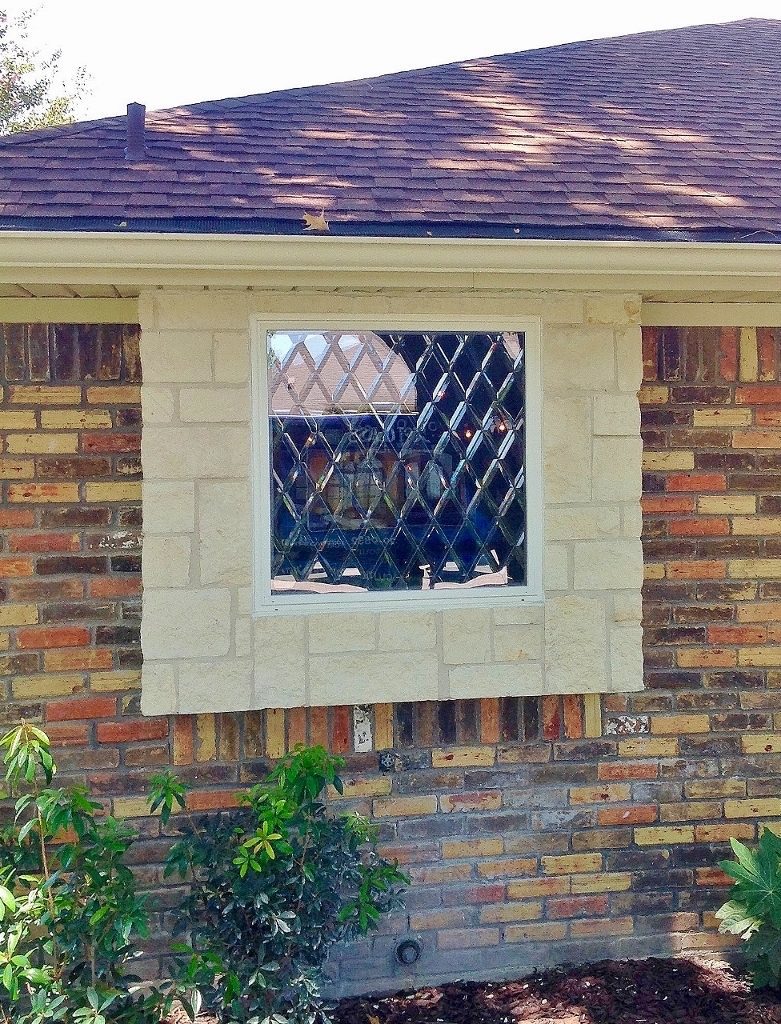 We'd like to talk to you about something you might never have seen . . . or even considered: custom stained glass basement windows.
Okay, stop laughing already! They make more sense than you might think. These days, a basement is not just a basement. It can contain a separate apartment, a spare bedroom, and office for a home business (perhaps even one where you meet with clients), a home theater, a bar, a family or entertainment room . . . anything you like.
We have seen that our customers decorate their basements with as much care and attention to detail as the rest of their homes, and why not? Why should a basement be the ugly stepchild? And that leads us straight to custom stained glass basement windows! If you have done a great job decorating the rooms in your basement, you might have been perturbed that there was nothing you could do about those ugly little well windows that open onto a view of dirt. We've all seen those tiny curtains some people hang to cover them up. Wouldn't you agree that stained glass is a much more appealing idea? With custom stained glass windows, perhaps using colorless frosted and beveled glass, you can still receive the sunlight, but have windows that actually add to your basement's décor, not subtract from it.
But windows aren't the only place you might want to add custom stained glass in your basement. If you have a basement bar, custom stained glass could be a phenomenal backdrop. If you have a door to the backyard, that's another great place to add some stained glass. In this way, you can tie in the windows and make a bigger design statement.
With our custom designed stained glass basement windows, you can have any style or pattern you like. If your basement is finished with dark woods and heavy, traditional leather furniture, one of our more traditional styles might be a great fit. Perhaps Greene and Greene, or a Celtic pattern. If your basement is more modern, you might want a more modern style like our signature Aspen collection.
Custom designed stained glass basement windows can be any style you like, any style that works to take your basement rooms' décor to the next level of class, chicness, beauty, elegance, or even fun!
All of our stained glass windows are custom designed to our clients' specifications and hand crafted using the finest quality materials and methods. If your basement seems to be missing that special something, or you just don't want to look at another metal window well ever again, why not give us a call today?