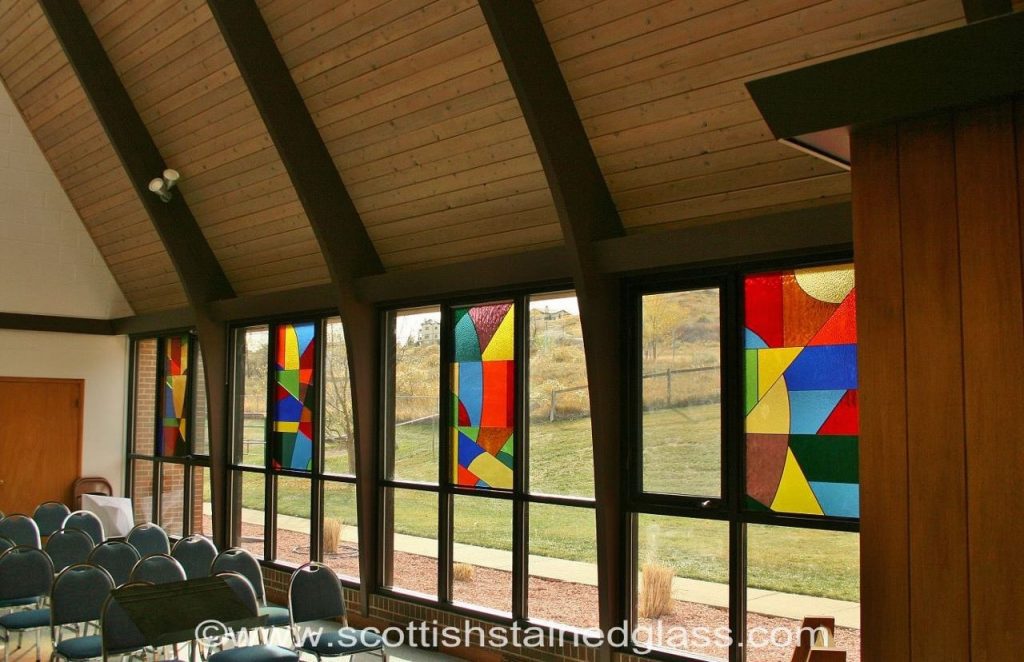 With a name like Custom Stained Glass, you can imagine that we are the experts in custom stained glass windows for your home, office, commercial space, or any house of worship.
What does the term, "custom stained glass windows" actually mean? It means that we collaborate with you on the design process. Our windows are fully customized down to the last detail, to ensure they are to your tastes, fit your home, and are so beautiful you will never tire of looking at them.
Custom stained glass windows start with an in home visit by one of our experienced design professionals. Of course, the stained glass needs to be the exact size to fit into your window frames, so we take measurements. We will show you photos of many different styles and patterns, glass samples, everything you'll need to choose the perfect design.
It all starts off with the style. Many of our custom stained glass windows clients already know what they are looking for when we show up. They say, "We've always loved the stained glass of Frank Lloyd Wright and would love bedroom windows inspired by his Mission influenced designs." Or they say, "We love the look of beveled glass, and would like our entryway done with that sort of leaded stained glass, without any color at all, to add some privacy to our entryway without blocking the light." Or they say, "Our home is decorated with fine antiques. Can you create antique inspired stained glass windows for our hallway?"
Click here to see some of our Frank Lloyd Wright inspired stained glass designs.
Click here to see some of our leaded and beveled glass designs.
Click here to see some of our antique stained glass designs, based on an actual antique collection of stained glass beauties imported over the years from Scotland.
Or they might even say, "You'll notice that our home and furnishings are very modern and contemporary. Can our stained glass windows have a similar look and feel?"
Of course, if you have your own style, your own unique ideas that look nothing at all like the custom stained glass windows we have shown you, we would be thrilled to turn those ideas into a reality.
Once the style is decided upon, the next step in our custom stained glass windows process involves the actual pattern or design. In any given style, you can have something highly detailed, more simple, very dramatic, more subtle . . . you get the idea. You will also customize the type and colors of glass, also to your own tastes.
For more information about high-quality, hand-crafted custom stained glass windows, we hope you will contact us at Custom Stained Glass today.