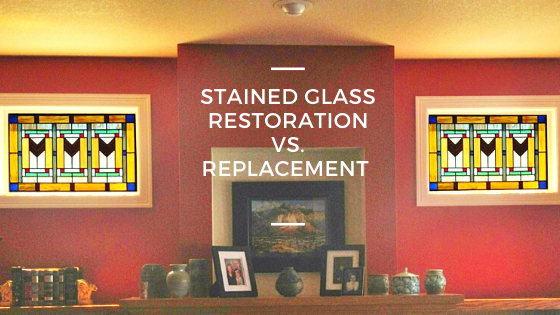 When it comes to deciding what's best for your home, it can be an incredible opportunity to find a better investment for your existing windows. If you already have original stained glass features, it's important to think about restoration versus replacement. Did you know that restoration is required every 75 years to 100 years? While both options can provide incredible benefits for your home, it's best to do your research in order to make the most informed decision possible.
The Advantages of Stained Glass Restoration vs. Replacement
Stained glass restoration is the process of restoring your antique stained glass and returning it to its original glory. The restoration process can be lengthy but is usually more cost-effective than replacing it with a new, similar design. Restoration offers the benefit of antique value, helping boost your overall property value. Stained glass restoration can also add at least another century of lifespan to your window. Replacement can also be a great investment for your home. Stained glass replacement can be a quicker option if you have a sensitive timeline. Our handcrafted leaded designs take about the same time as restoration so it's always important to inquire if your project is time-sensitive. Stained glass offers both beauty and function for homes and is always a great option for investing in your home.
Work with the Nation's Trusted Stained Glass Restoration and Replacement Specialists
Custom Stained Glass is honored to be the nation's trusted stained glass restoration and replacement specialists. Our team actually specializes in stained glass restoration and are happy to help you with your project. We're offering virtual consultations and can help you get either project started from the comfort and safety of your own home. We're looking forward to working with you!
For more information regarding stained glass restoration for your home, please contact us!