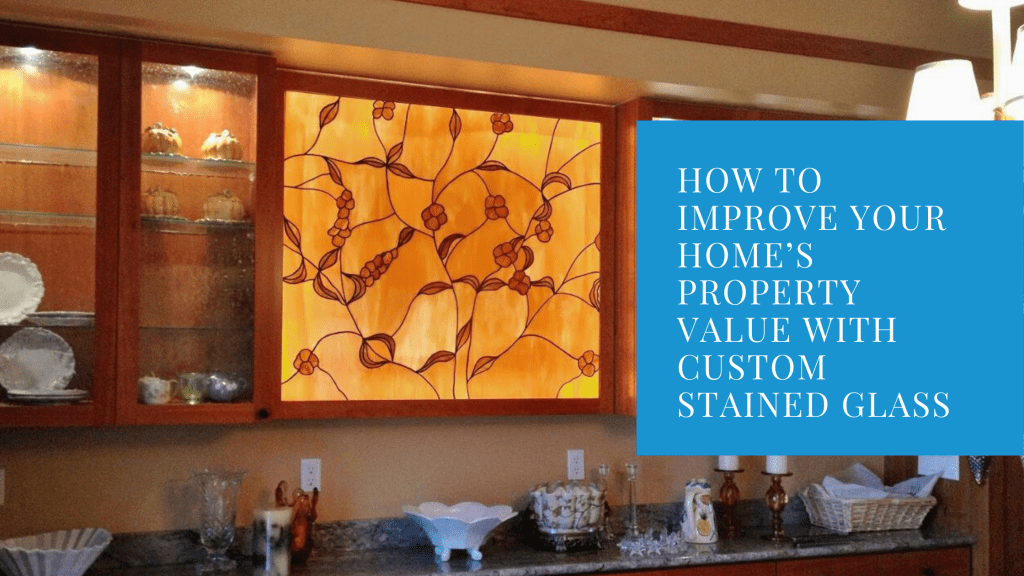 Smart homeowners understand the importance of making improvements and upgrading their property. Even minor renovations can go a long way towards increase the value of a property. But the ones that make the biggest impact are often the "oooh and ahhh" features that stand out to buyers.
Adding custom stained glass to your home is a great way to boost its curb appeal and increase its property value at the same time.
Let's take a look at some of the ways that you can use this beautiful, eye-catching feature in your home!

Why Add Custom Stained Glass to Your Home?
If you're like most people, your home is your most valuable asset. But chances are, you probably don't plan on living in it forever. That's why it's important to take good care of your home and make upgrades along the way. That way, you'll be prepared for the day you decide to put it on the market.
Renovating your home in ways that make it look beautiful and unique can tremendously increase it's property value. Custom stained glass is a lovely feature that will add value and appeal to any home. Not only does it look beautiful, but it also serves a practical purpose by providing light and privacy.

Beautiful Ways to Decorate with Stained Glass
Stained glass windows are such a versatile feature that they can be used in nearly any room of your home. Since they're all custom made, you have the ability to pick whatever colors or design you desire. Here are a few ways that you can add stained glass to your home to increase its property value:
1. Add stained glass to bathroom windows for a bit of privacy.
2. Replace the flat glass in your sidelights with stained or leaded glass to keep wandering eyes at bay.
3. Beautiful cabinet doors, pantry doors, and interior doors with stained glass cutout inserts.
4. Replace boring transom windows with decorative glass.
5. Highlight areas of your kitchen with a unique custom stained glass design.
You truly cannot go wrong with adding stained glass to your home. There are so many different ways to decorate.
Order Yours Today!
Increase the value of your home and make it look stunning. Order your very own custom stained glass window today!