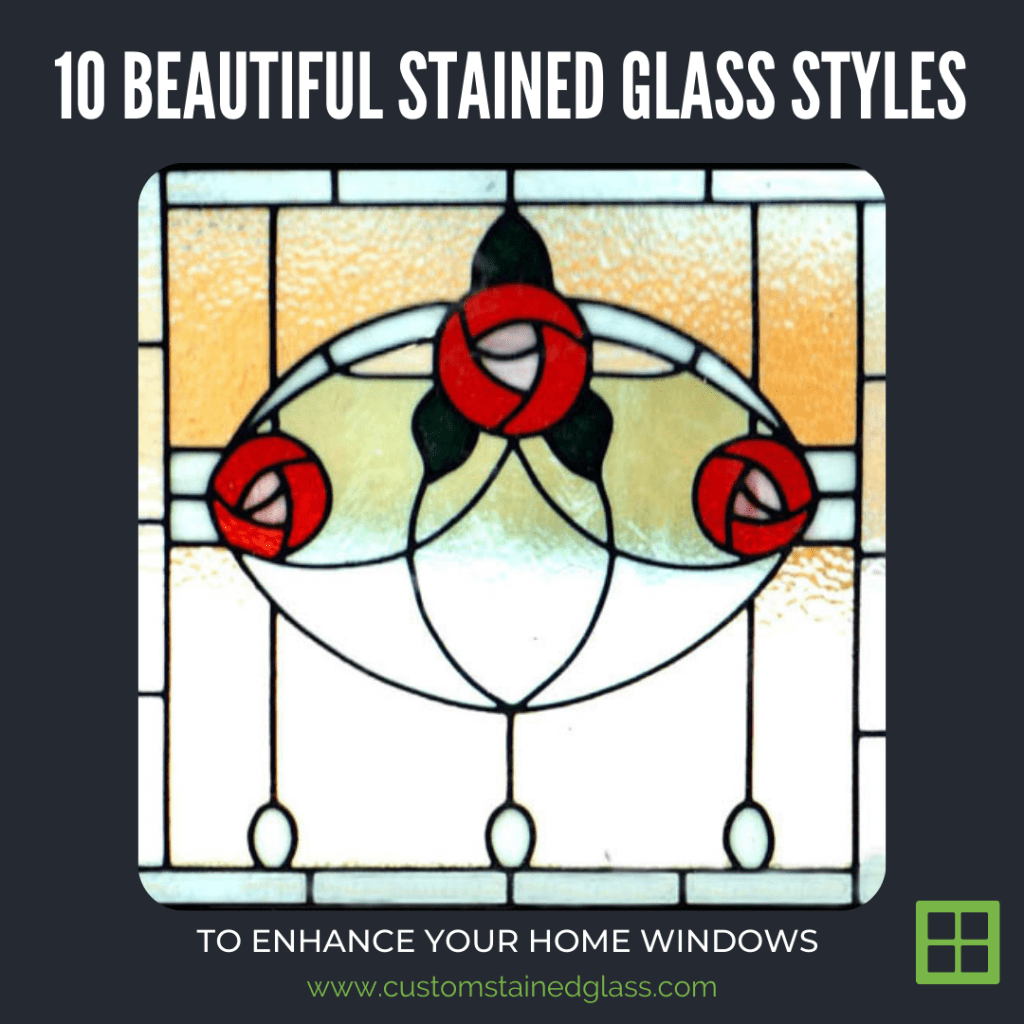 Stained glass windows, features and doors are the perfect accent piece to any home.  The reason for this is–they can be made in any style, color, transparency or texture.  Over the years we have created thousands of windows for nearly every type of home or business you can imagine.  Below are some of the fan favorites–including our signature Aspen design!
Stained Glass Window Styles
Celtic Stained Glass: Celtic stained glass uses beautiful geometric knots and intertwined sinuous lines that often have ancient significance. These simple, stylized patterns look great anywhere in a home. 
Mackintosh Stained Glass: Mackintosh Stained Glass designs are simple abstract designs in the style of Charles Renne Mackintosh–a famous architect and designer. The Glasgow Rose is a fan favorite because it simple but timeless.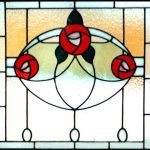 Beveled Glass: Beveled glass is a way to make the light streaming in from outside dance in your interior space. Made by taking thick, clear glass and adding a polished at an angle–this design element is incredibly elegant.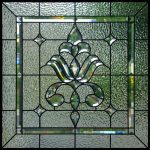 Art Nouveau Stained Glass: This style of glass features organic shapes, many times in floral and other organic-inspired motifs. However, it is highly stylized and incredibly attractive in any style of home.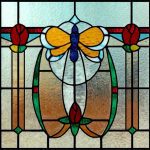 Floral Stained Glass: Floral stained glass is as lovely as it is ubiquitous. They allow for easily incorporating color and organic shapes. Many customers request abstract and realistic flowers and we are happy to do either!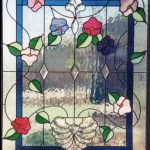 Leaded Stained Glass Windows: When we say "leaded glass" we are referring to using various clear, textured glasses together to form an interesting and elegant look–without using color. This unique style of glass is mixed with lead-rich materials to give it a unique but still clear look.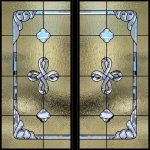 Art Deco Stained Glass: Art Deco was a popular international art design movement from 1925 until the 1940s and is still seen in much the same way: elegant, glamorous, functional, and modern. This is due to its stunning linear symmetry and geometric lines.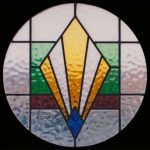 Mission Style Stained Glass:  Mission stained glass is rooted in natural colorings paired with geometric shapes. It is great on modern homes but also looks amazing in Craftsman, Mission, and other vintage homes.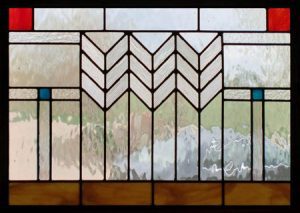 Prairie Style of Stained Glass: This style of stained glass is defined by straight lines and geometric shapes. It is attributed to the famous architect Frank Lloyd Wright–who loved sharp lines with flare. It is perfect for contemporary homes as well as mid-century modern abodes.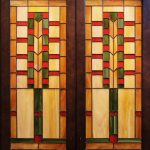 Signature Aspen Stained Glass: Our signature style Aspen stained glass is something we created for our Colorado clients–but have found it popular in any state we work in! It is characterized by sinuous lines dotted with Aspen leaves and is usually a mix of clear leaded, textured, and beveled pieces.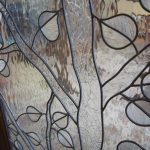 For more information about these popular styles or to inquire about a style of your very own–contact us today for a free design consultation!