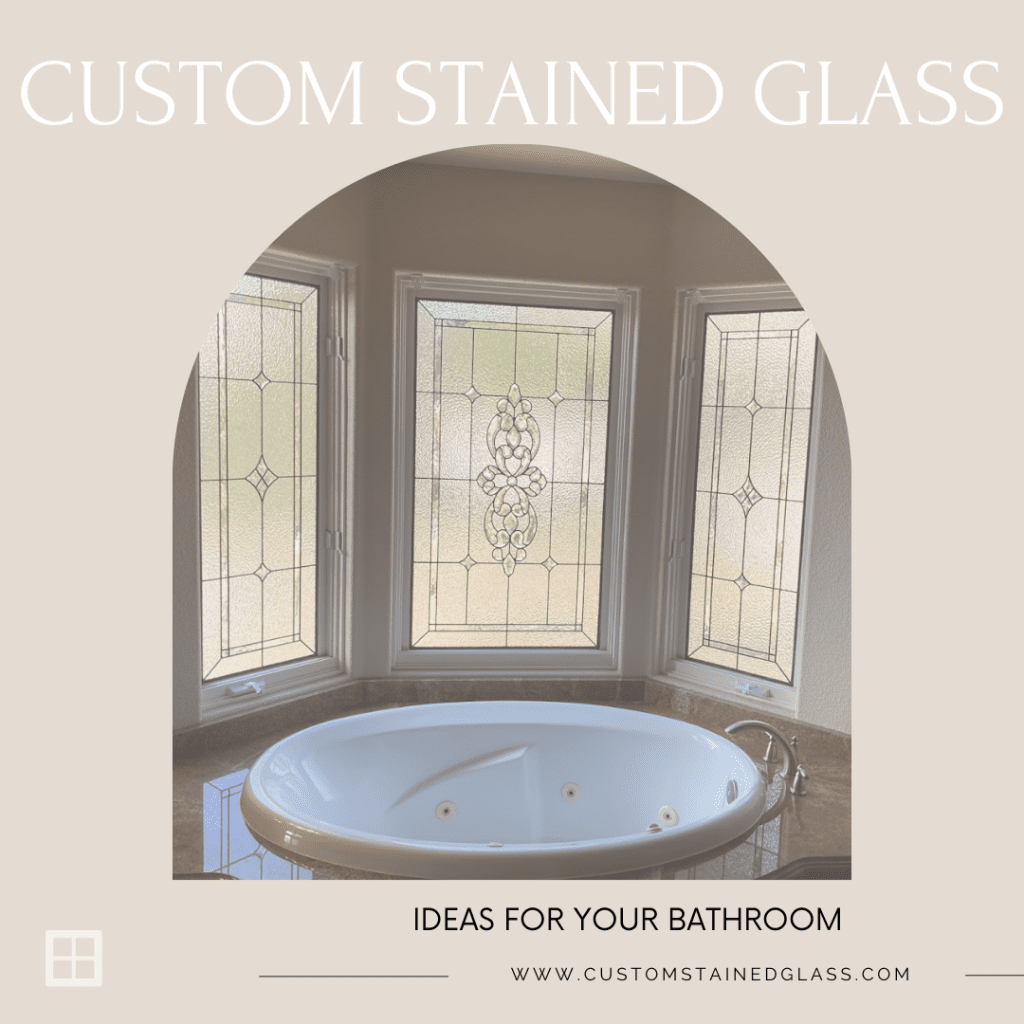 Life can be chaotic at times. And sometimes you need to be able to take some time for yourself and just relax. Having a beautiful bathroom where you can relax at the end of a long, busy day can be a great way to unwind.
A bathroom that's private and peaceful provides a sense of comfort and tranquility and can give your home a high-end look. And there's no better way to enhance your bathroom than with custom stained glass.
Below, we've shared some of our favorite custom stained glass ideas for beautifying your bathroom.
Why Stained Glass Is a Great Choice for your Bathroom
Decorating a bathroom can be challenging because it means you're working with a smaller space. In a limited space, it can be hard to avoid making the room look small or cluttered. That's what makes stained glass a great choice for bathrooms. Stained glass is a small change that can make a big impact. By adding stained or leaded glass to your bathroom, you can enjoy:
More natural light
Added privacy
A higher home value
Stunning Custom Stained Glass Ideas for your Bathroom
Another reason that stained glass is a great option for bathrooms is its ability to be customized. You have complete control over its appearance – from choosing the colors, textures, shape, and overall design. To help you feel inspired, we've shared some of our favorite custom stained glass ideas for bathrooms below.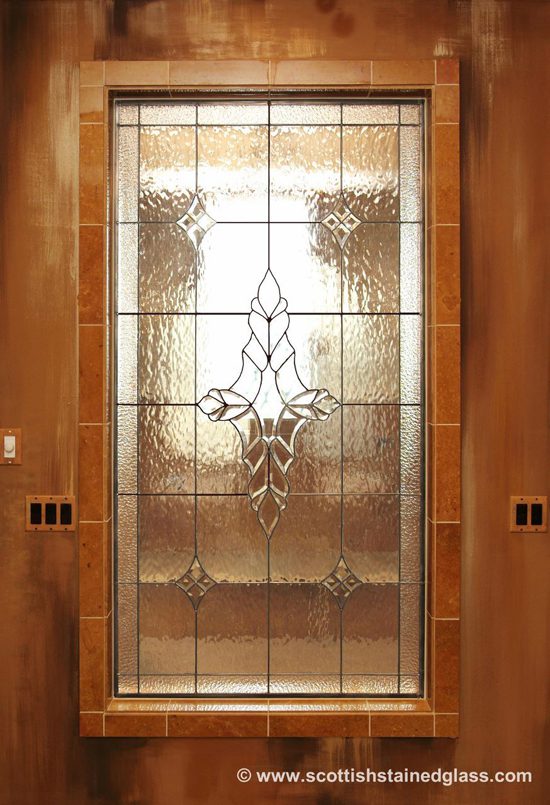 Bathroom Cabinet Inserts
Create a custom look for your bathroom cabinets with stained or leaded glass inserts.
Transoms
Create the illusion of high ceilings by calling attention to the upper part of your bathroom walls with stained glass transoms.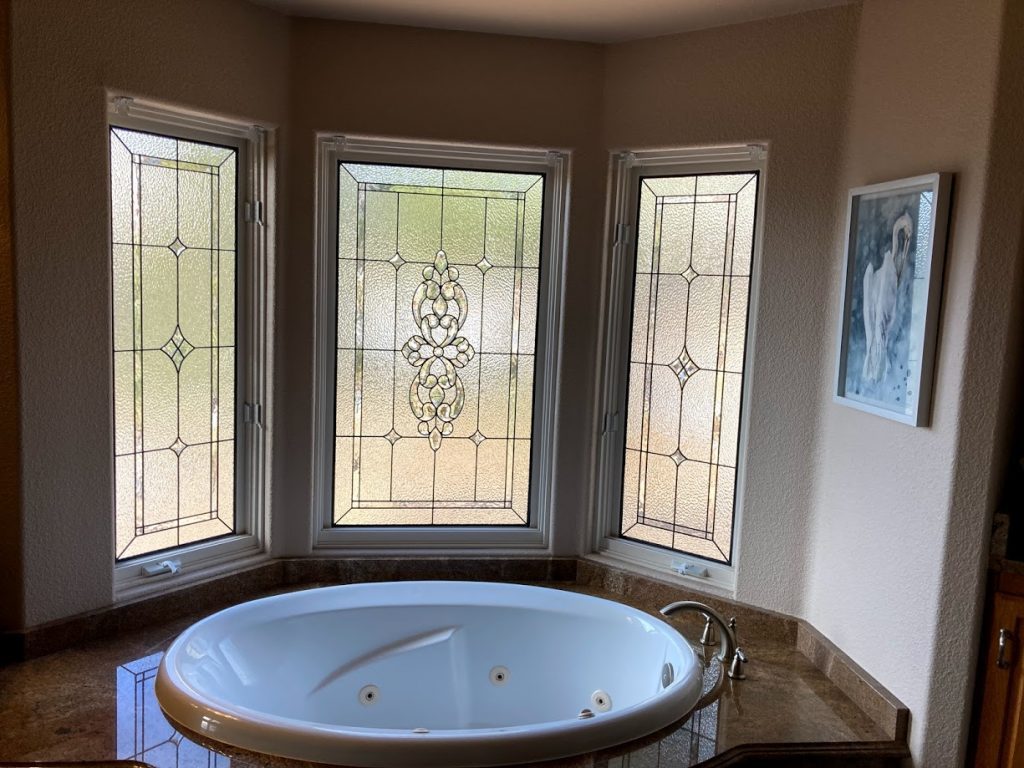 Privacy Stained Glass
Create a private area in your bathroom where you can relax by adding stained glass windows above your bathtub.
Create a Glamorous Bathroom with Stained Glass
Browse custom stained glass styles today or contact our office to speak to an expert.