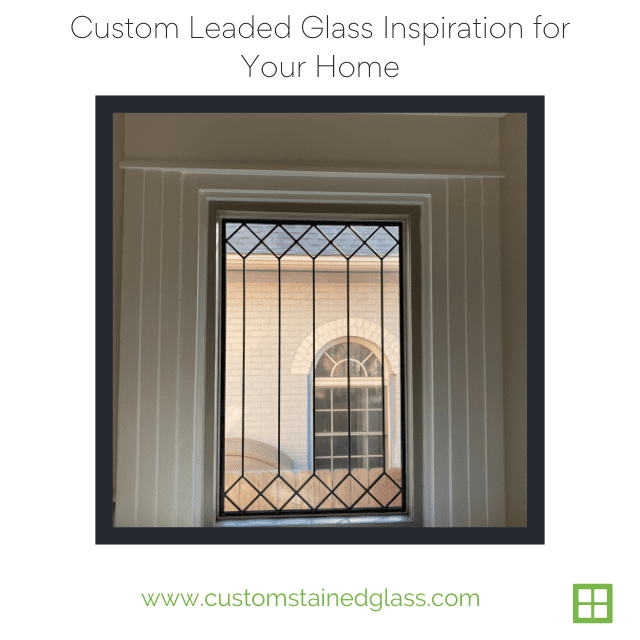 If the kitchen is the heart of a home, then windows are the soul. Like a portal to the outside world, windows provide you with access to sunlight, fresh air, and beautiful views of nature. Their size, shape, and style add character and personality. Without them, your home simply would not be the same. So why on earth would you want to cover them up with curtains?! Instead, consider custom leaded glass for your home.
With leaded glass, you can achieve the same level of privacy as you would with traditional window treatments, but without the consequences. Using texture and artistic designs, leaded glass windows distort views and conceal the innerworkings of your home, providing you with privacy from strangers and neighbors.
Below, we've shared some beautiful examples of custom leaded glass to give you inspiration for your home.
Why Consider Leaded Glass Windows?
If you have a certain area of your home in which you would like a little more privacy, leaded glass windows are an excellent option. These unique, magnificent features can uplift the aesthetic appearance of your home while also providing benefits like:
A modern, more versatile alternative to traditional stained glass
Custom artwork that serves as a lovely focal point for the room
A practical choice that enhances window functionality and aesthetics
Custom Leaded Glass Ideas & Inspiration
If you like the idea of adding leaded glass to your home, but aren't sure where to start, we recommend taking a look at some examples. This way, you'll get an idea of what styles you like and even which ones you don't. Here are some examples for you to look at right now: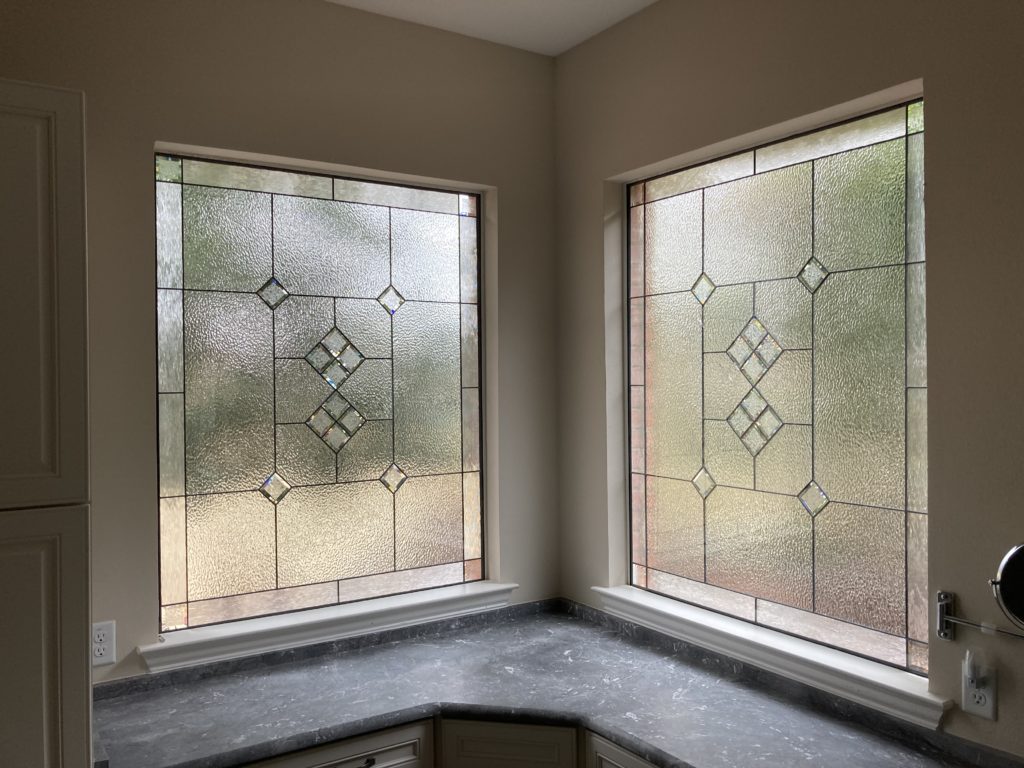 Check out this beautiful pair of matching bathroom privacy windows!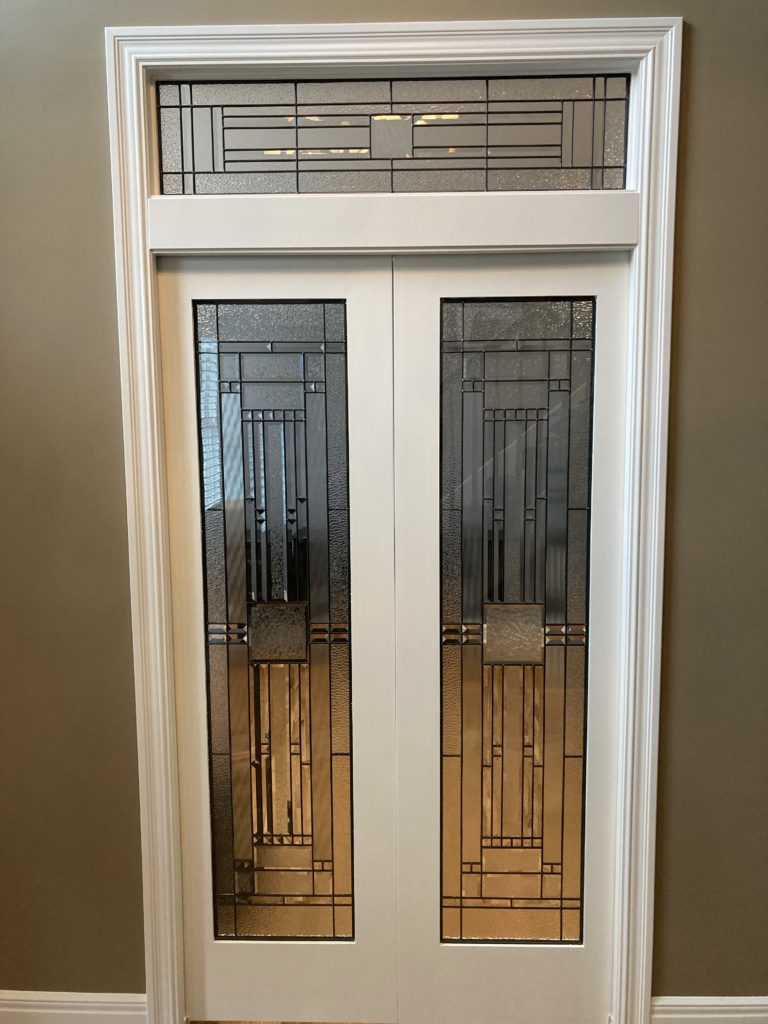 Here is a lovely leaded glass door with a Mission style design.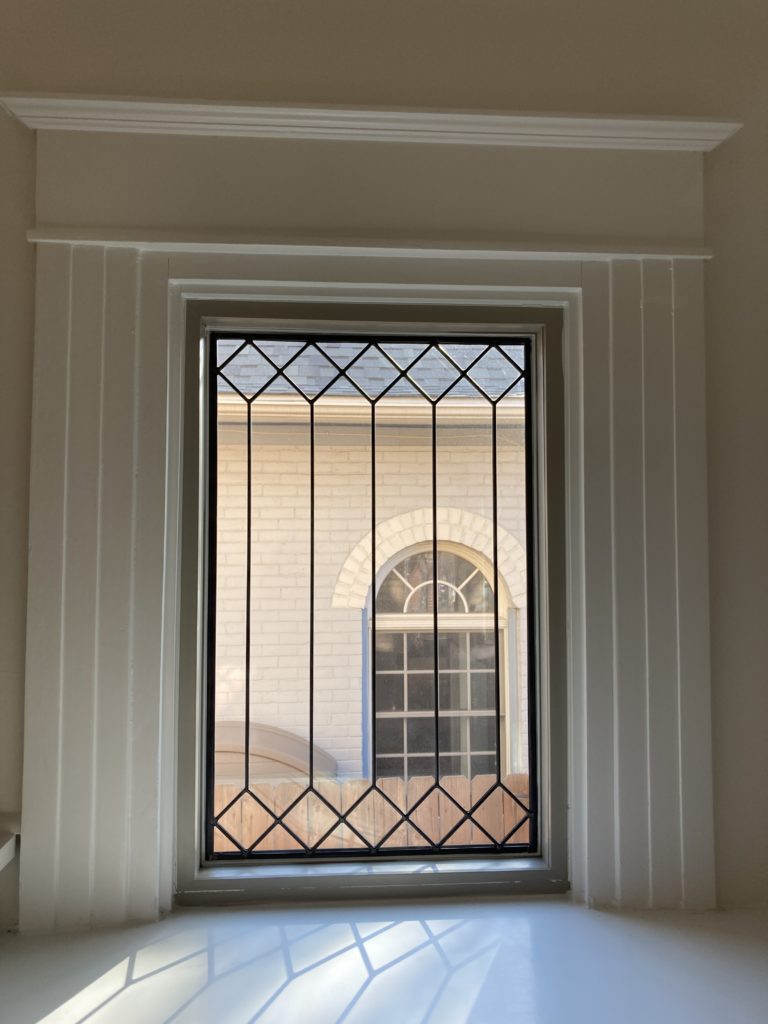 So modern, so chic! We're starstruck by this elegant contemporary design.
Add Custom Leaded Glass to Your Home
Call our office today to learn more about our custom design services!