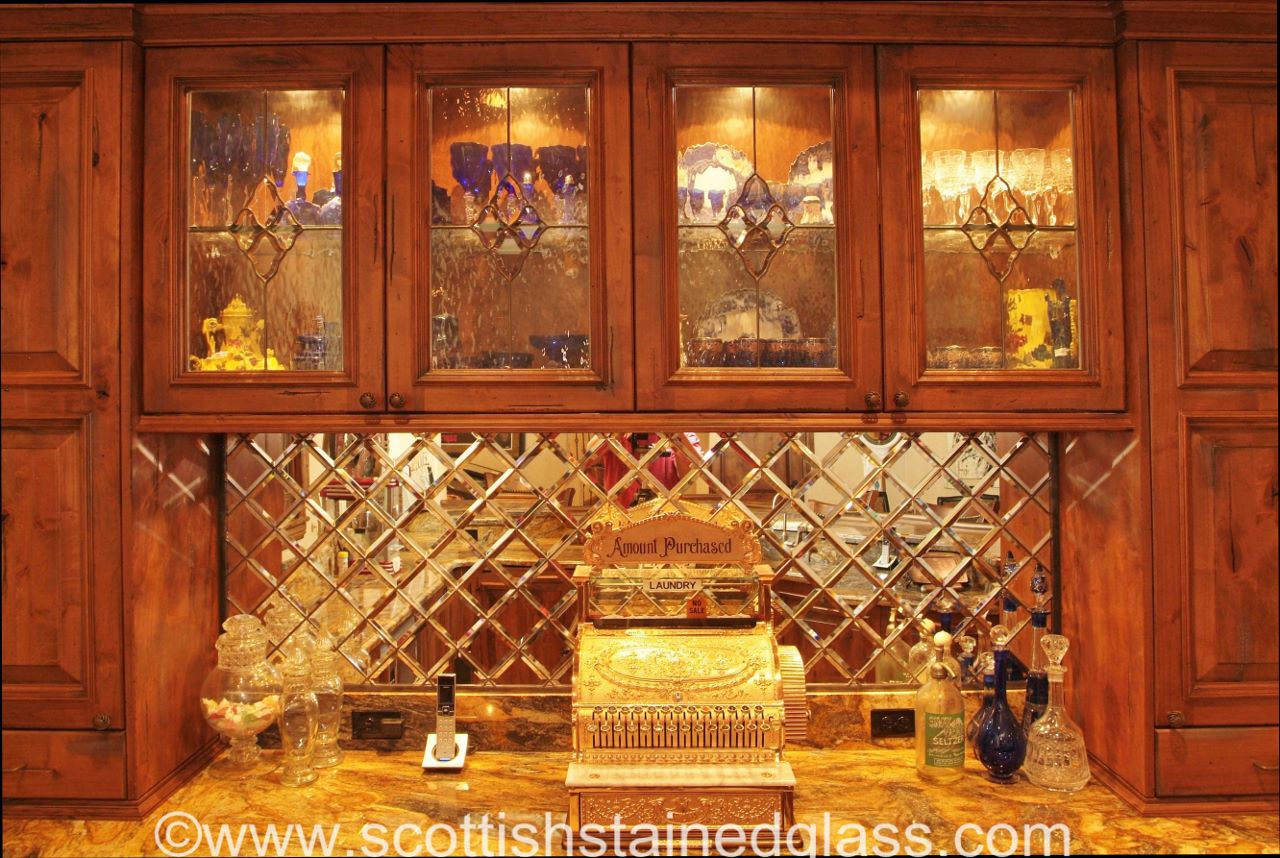 Custom-Built Cabinet Stained Glass
Custom-Built Cabinet Stained Glass for Your Home
Cabinets can be located throughout your home, offering great storage options. A great way to increase home equity and add decor is to add beautiful custom stained glass to your cabinetry. Perfect for kitchens, bathrooms, built-ins, displays, vanities, and more, custom stained glass offers homeowners the opportunity to bring that unique decorative touch to these simplistic items.
Benefits of Custom Stained Glass for Your Cabinets
Adding stained glass to your cabinets really makes a statement! It's great for displaying glasses and dishware in your kitchen, makeup in vanities, and more. Custom stained glass can remain clear or have variations in texture for different levels of transparency. From leaded glass to colorful traditional stained glass, homeowners can find a wonderful way to create that custom cabinet look that's highly sought after.
Custom Stained Glass for Cabinets Throughout Your Home
Whether you have built-ins, display cabinets, bathroom vanities, or more, custom stained glass offers the perfect addition with an eye-catching design. Great for displaying vases and art, stained glass provides a more permanent art feature.
Custom Cabinet Stained Glass Design
Work with our incredible stained glass artisans to create the perfect custom stained glass for your cabinets! We're happy to sit down with you to sketch your designs and bring your ideas to fruition.
For more information regarding custom stained glass for your cabinets, please contact us!