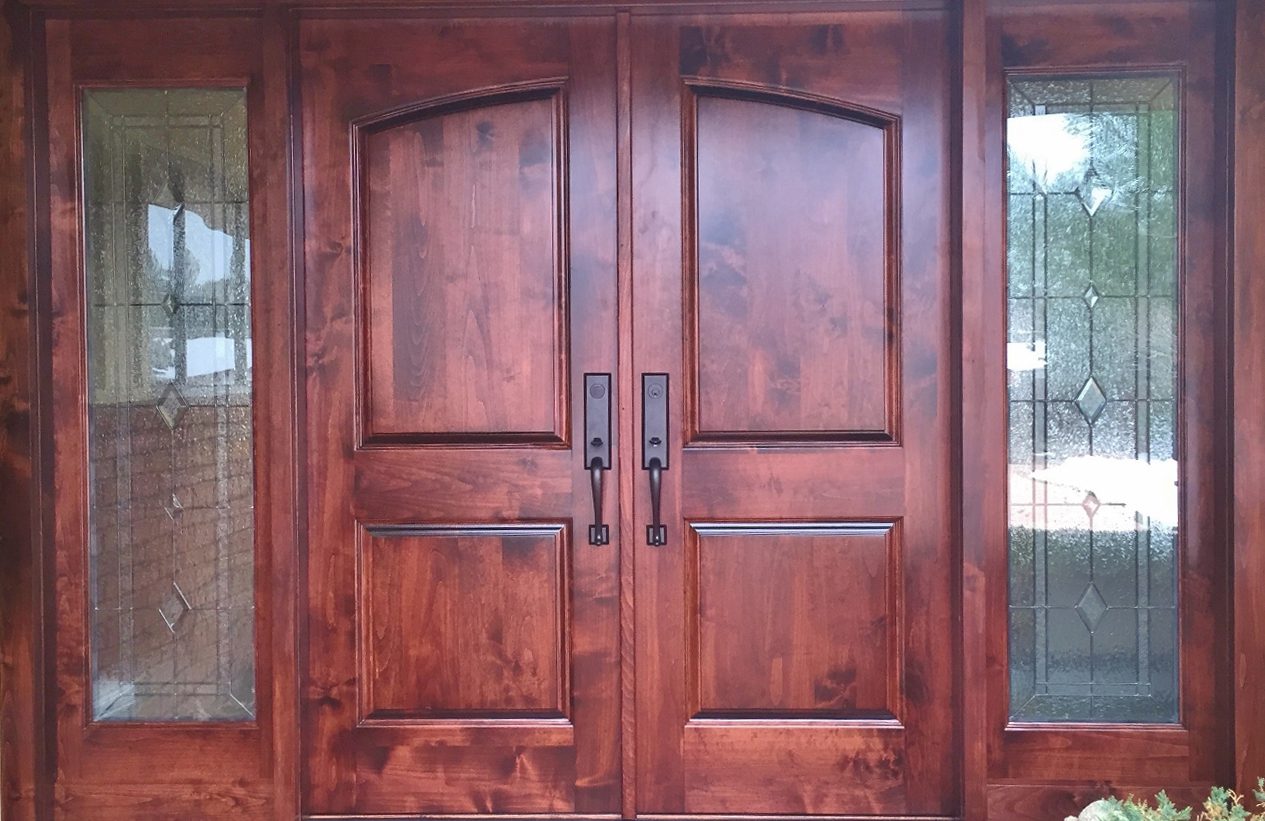 Custom Sidelight Stained Glass
Custom-Built Sidelight Stained Glass for Your Home
Does your entryway have sidelights, the windows that frame your doorway? Do you love how much sunlight they bring in but don't like the lack of privacy they provide? Stained glass is the best solution for addressing privacy concerns without having to sacrifice natural sunlight or find expensive custom window coverings that look out of place.
Benefits of Custom Stained Glass for Your Sidelights
Sidelights are usually ordinary windows that frame your front door in order to provide great sunlight into your entryway. While homeowners typically love the function of these windows, the aesthetics and privacy can definitely be lacking. By investing in custom stained glass for your sidelights, you'll immediately improve your home's curb appeal, escalate property value, and block unwanted views inside your home. Stained glass sidelights are also great for the resale value and make a wonderful first impression on potential home buyers. These eye-catching details really promote that custom-build feel that many homeowners desire.
Custom Stained Glass for the Entire Entryway
Stained glass makes a great statement piece, especially when installed throughout the entryway. In addition to sidelights, stained glass is a great addition to front doors, other exterior property doors, and front-facing windows. Investing in curb appeal can make a huge difference in your home!
Custom Sidelight Stained Glass Design
Work with the nation's leading artists to create the perfect stained glass sidelights for your home! We'd love the opportunity to sit down with you and draw all of your ideas.
For more information regarding custom stained glass for your sidelights, please contact us!