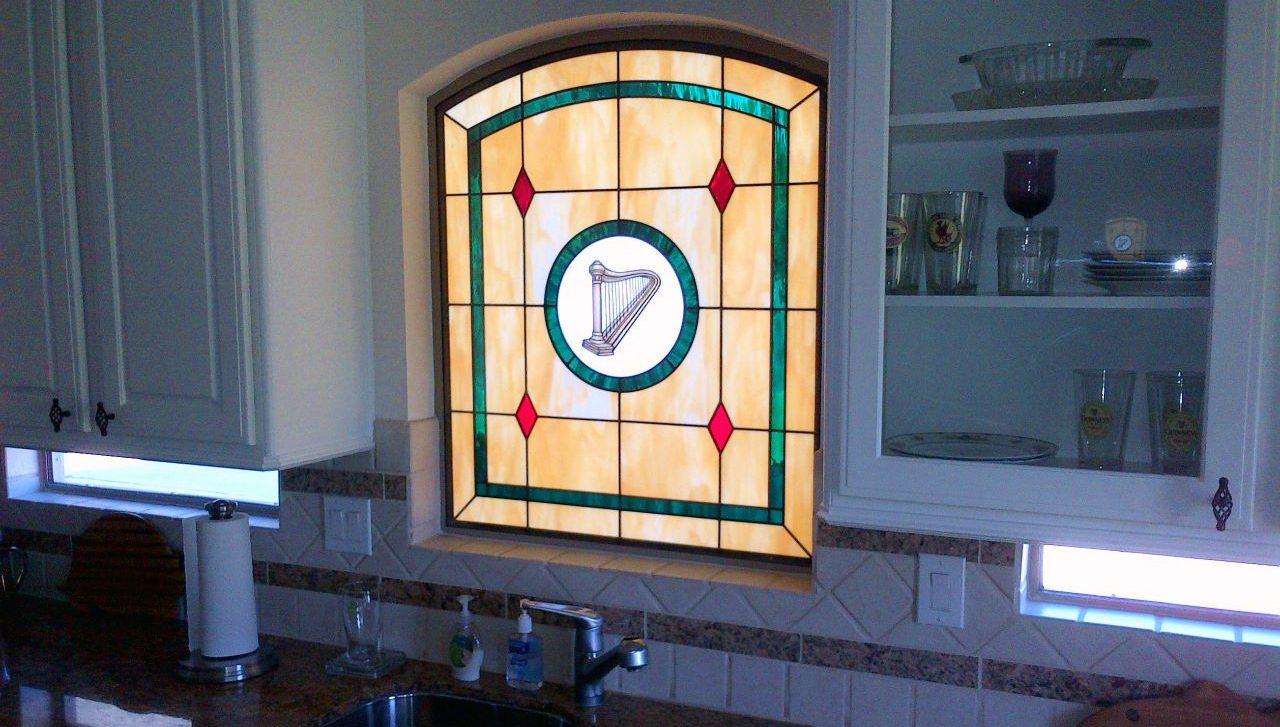 Custom Kitchen Stained Glass
Custom-Built Kitchen Stained Glass for Your Home
Kitchens are definitely one of the most renovated areas of any home. Many homeowners see their kitchen as the heart of their home, making aesthetics and functionality a high priority. To achieve the often desired look of custom cabinetry or a custom kitchen, you can add stained glass to drastically transform your existing space. Custom stained glass is a wonderful investment for kitchen windows, cabinetry, pantries, and more.
Benefits of Custom Stained Glass for Your Kitchen
Kitchen windows can brighten up your space, making it easier to cook, lowering lighting costs, and adding a warm, inviting feel to your kitchen. Window coverings obstruct natural lighting and can lend an outdated look to an otherwise contemporary kitchen. Stained glass offers the privacy any home cook will appreciate without compromising natural sunlight or sacrificing aesthetics. Custom stained glass can be designed in any style to complement contemporary or traditional decor. Updating your kitchen windows with stained glass also enhances curb appeal and property value.
Custom Stained Glass for Your Cabinets, Pantries, and More
Custom stained glass is the perfect addition for kitchen cabinets, pantries, and any built-in displays. By investing in stained glass, you can really promote that custom cabinet look by simply replacing a few doors. Stained glass makes a great display option for glasses, dishes, and more in your kitchen. With leaded glass or traditional stained glass, homeowners can pick the visibility level they desire. Pops of color can add eye-catching touches that complement the rest of your kitchen design. Kitchen renovations can be one of the most expensive investments, making stained glass investments a great smaller project for homeowners.
Custom Kitchen Stained Glass Design
There are so many different applications for stained glass in your kitchen. If your current kitchen windows have different dimensions than the stained glass offered on our website or if you're looking for a custom piece for your cabinets, contact us! Our stained glass artisans would be happy to help.
For more information regarding custom stained glass for your kitchen or cabinets, please contact us!