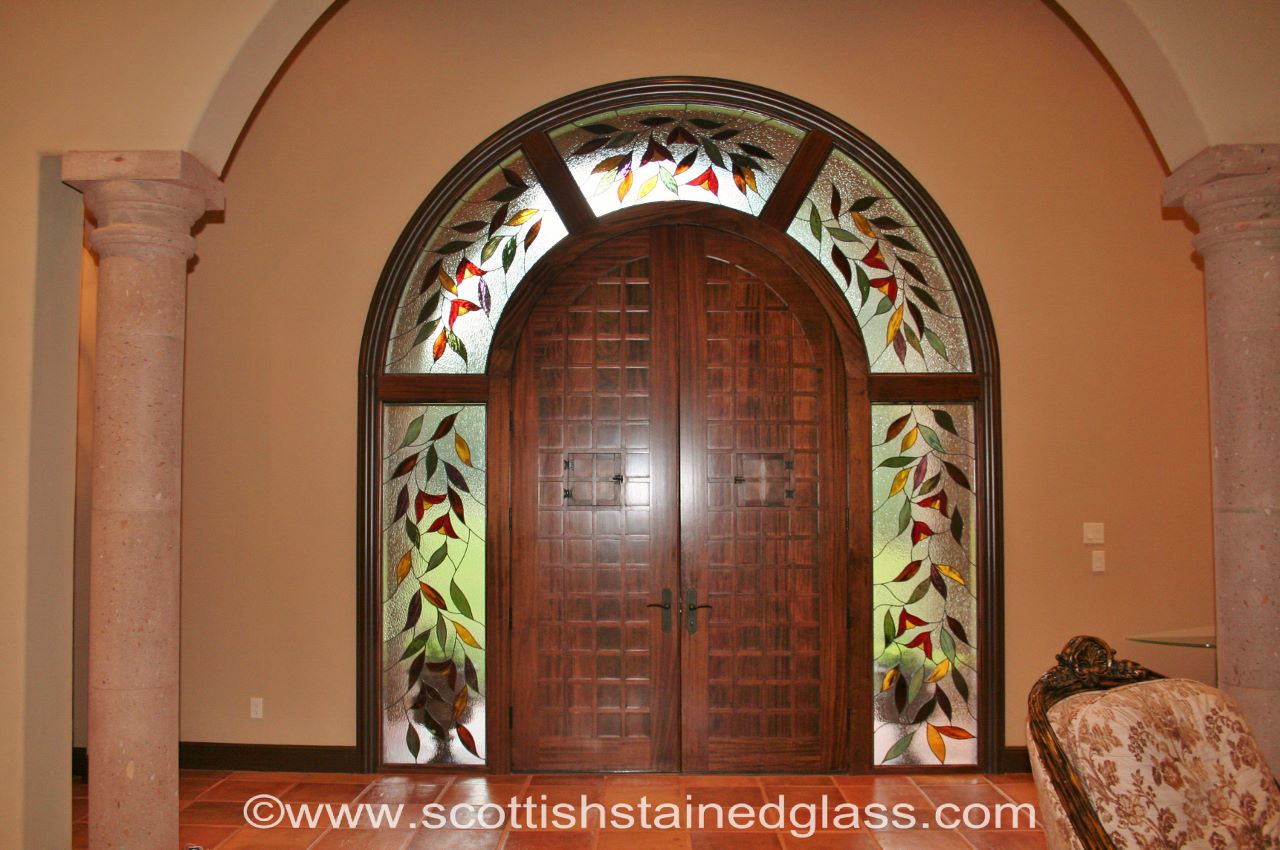 Custom Entryway Stained Glass
Custom-Built Stained Glass for Your Entryway
Entryways are often overlooked, but they are the first impression of your home for any guest. Investing in custom-built stained glass for your entryway can heighten curb appeal, improve property value, and create that highly desired grand entry feel. With numerous incentives, stained glass can transform any existing entryway.
Benefits of Custom Entryway Stained Glass for Your Home
Achieving that grand entry feel can be difficult, especially if your layout doesn't inherently provide that openness. Leaded stained glass for entryway doors, sidelights, and transoms not only elevates your curb appeal, but it also brings in an abundance of natural sunlight, immediately brightening up your home. Without having to do major renovations to the interior of your entryway, stained glass adds a warm, welcoming feeling. Stained glass also has amazing privacy benefits. It completely obscures unwanted views from nosy neighbors and onlookers.
Invest in Entryway Stained Glass to Improve Resale Value
Custom entryway stained glass gives prospective buyers an immediate impression of a high-end custom house. It's very inviting and drastically improves curb appeal. By setting your home apart from others in your neighborhood in this competitive buyer's market, you'll appreciate your stained glass investment. Custom builders often order our stained glass for their homes for this very reason.
Custom Entryway Stained Glass Design
Make an incredible first impression on all of your guests with custom stained glass for your entryway! Work with our leading stained glass artisans to create the perfect investment for your property.
For more information regarding custom entryway stained glass, please contact us!