The Customization Process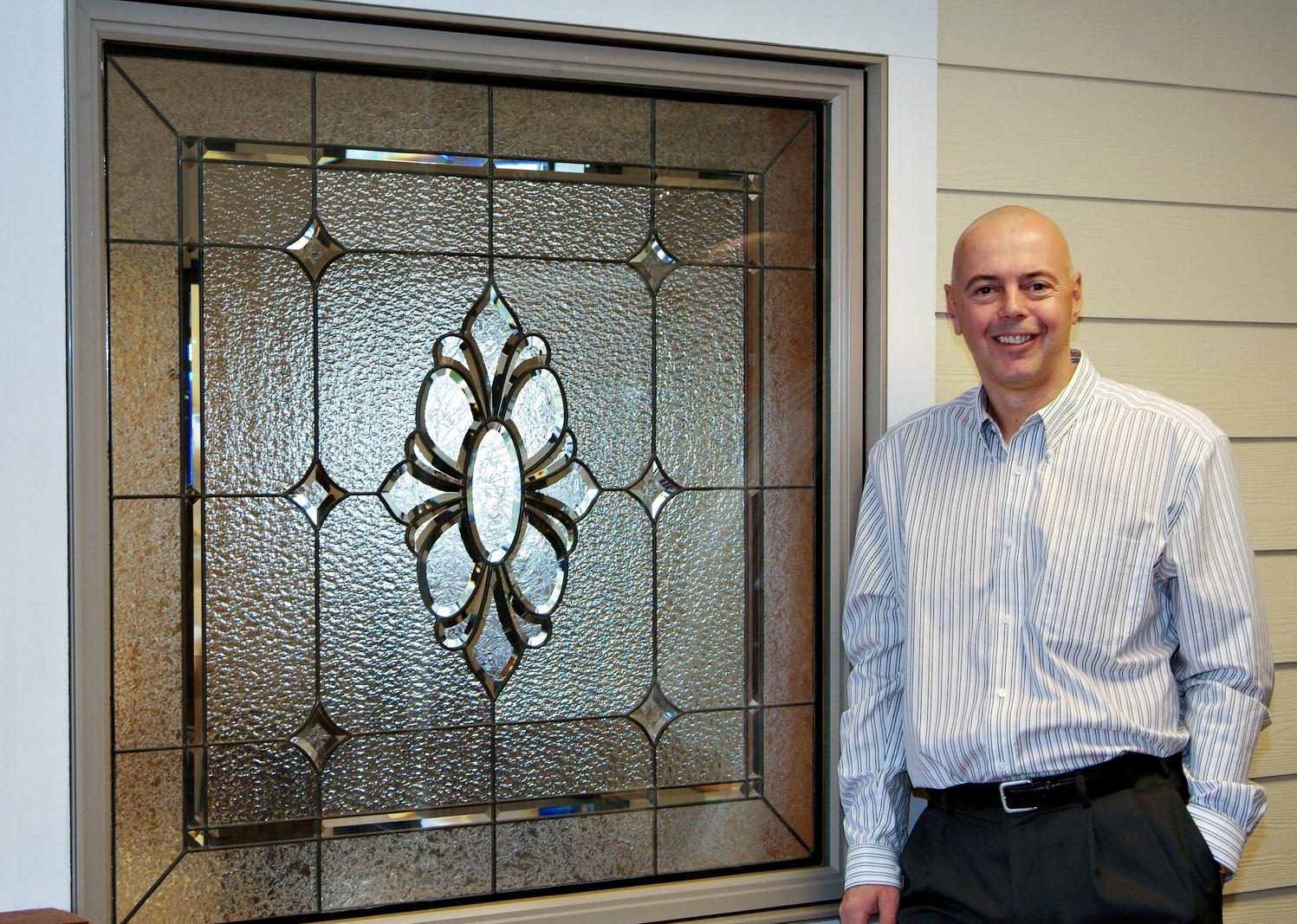 Make Your Dream Home a Reality with Custom Stained Glass
A beautiful home is like a beautiful work of art; every detail matters. All the tiny details on the inside and outside make a home unique and personal to its owner. At Custom Stained Glass, we believe that it should be possible for everyone to achieve their dream home. That's why we provide you with solutions for enhancing your home to create privacy, add visual interest, and improve the home's functionality. From beautiful custom bevel work for your entryway windows to contemporary leaded glass designs for your master bath oasis, we offer an extensive range of custom stained glass windows for your home.
Our Process for Creating Beautiful Custom Stained Glass for Your Home
Customize your home with a unique, elegant fixture for your bathroom, kitchen, entryway, or any room that needs more beauty and functionality. Our unique streamlined process makes it easy for you to order custom stained glass for your home and have it shipped directly to your location.
1. Ordering
Our stained glass windows come in two dimensions: 48 in. by 48 in. or 36 in. by 48 in. We have six beautiful designs that are available for six different types of windows. Simply choose the window style you're looking for along with your preferred design and frame color. Each window is available in three frame colors: white, tan, and adobe.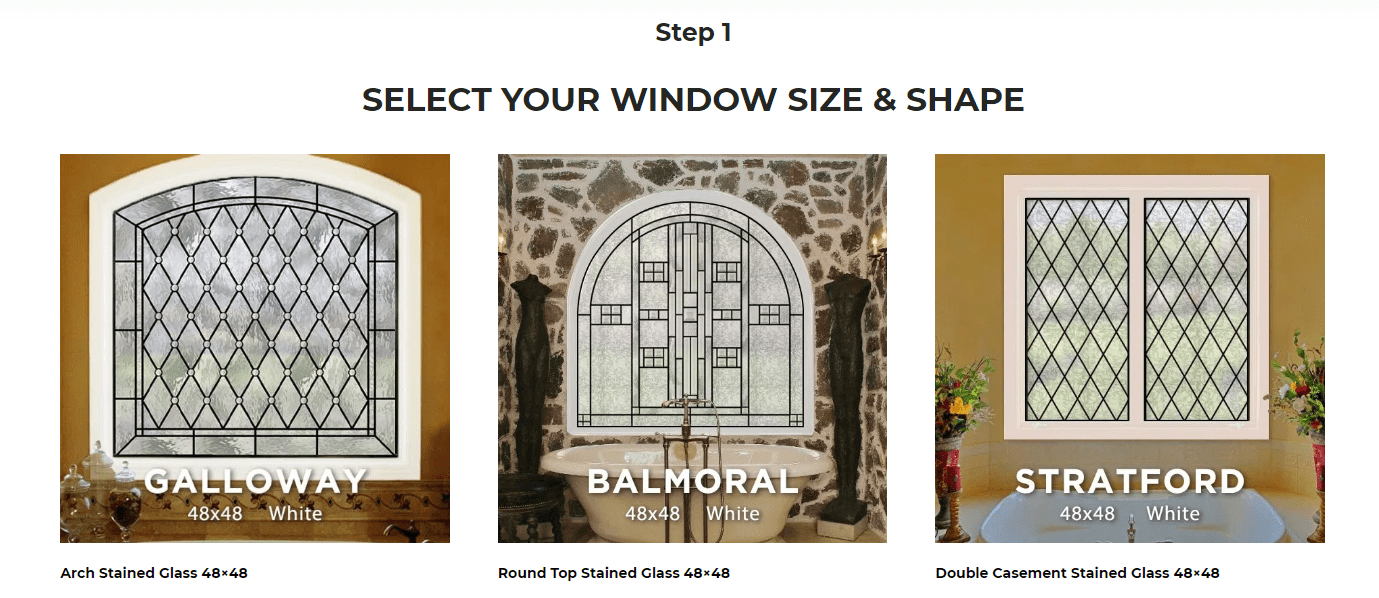 If you're looking for different dimensions or a different design, please contact us! Our stained glass artisans are happy to work with you directly to handcraft the perfect stained glass window for your home or business.
2. Creation
Once we receive your order, we'll immediately begin creating your lovely custom stained glass window at our workshop located in our central office. First, we design and create the stained glass according to the specifications you've provided using the highest quality glass and lead available. Then, we'll make it install-ready using our unique sealed-in-glass process. This process extends the longevity of the window, makes it easy to clean, and prevents moisture damage.
We custom build every window to order, so please be aware that your stained glass window won't be ready for shipment for four to six weeks.
3. Shipping & Installation
Once your stained glass window is ready, we'll ship it directly to your location. You'll receive an email notification regarding your tracking number and shipping information. Shipping fees are always complimentary for any order. The fixture you receive will be install-ready and will include the sealed-in-glass unit along with the entire window frame. A nail fin is attached for easy installation in new construction projects. The nail fin is also easily removed for renovation projects that don't require siding replacement. Step-by-step instructions will also be included to make installation easy. A professional contractor is recommended for proper installation.
4. Enjoy!
Your new custom stained glass should provide a lifetime of beauty with proper care and maintenance. Now you can enjoy your home's improved curb appeal and better property value!
Purchase Your Custom Stained Glass Today
Custom Stained Glass is honored to provide an easy process for purchasing stained glass for your home. Enjoy stunning designs crafted by the nation's leading custom glass studio. Check out our stained glass and find the perfect investment for your home today!