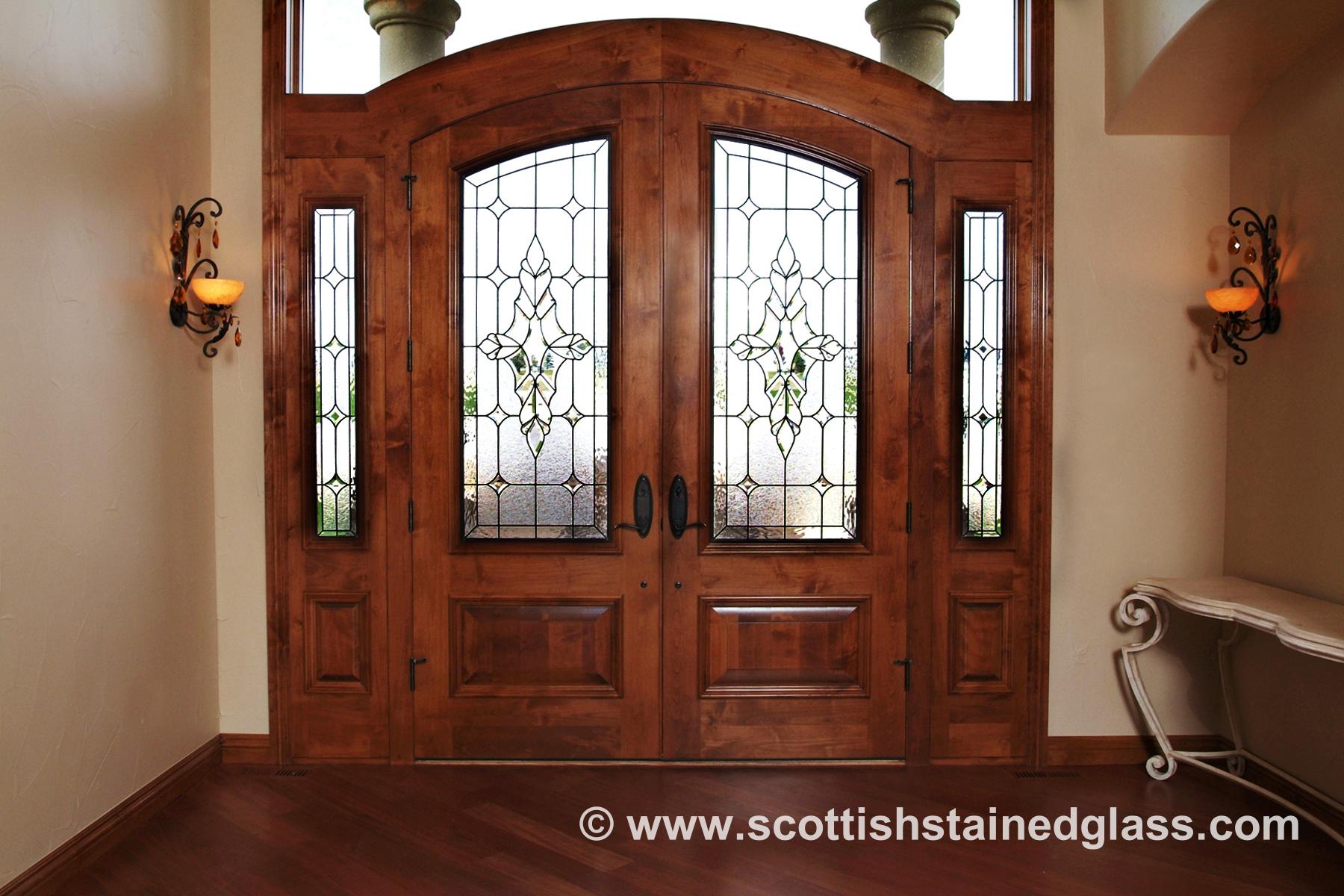 Custom Door Stained Glass
Custom-Built Door Stained Glass for Your Home
Have you ever considered upgrading the doors throughout your home? Custom stained glass lends numerous benefits for doors in any area of your home! Perfect for home offices, kitchens, bathrooms, basements, and more, custom stained glass inserts for your doors can really transform your space while heightening property value.
Benefits of Custom Stained Glass for Your Doors
Whether they're French doors or office doors, many doors have glass accents to create a welcoming feeling even when closed. Replacing the glass inserts with custom stained glass provides much needed privacy while still maintaining that welcoming feeling. Custom stained glass can be designed with anything in mind. From modern to old school design, you'll be able to bring your decor style to life. Great for adding that special touch to any room, custom stained glass doors can offer beauty and functionality.
Custom Stained Glass for Existing Doors in Your Home
Glass features in doors were once a widely popular design idea. Bathroom doors with small glass displays on top and home offices with large glass French doors can take advantage of custom stained glass. Even if you're planning on replacing your doors, you can simply find the dimensions of the existing glass and create a spot for it in your new doors.
Custom Door Stained Glass Design
Our stained glass artisans are standing by and are happy to create a custom stained glass door design for your next project! Work with leading artists to create the right investment for your home or business.
For more information regarding custom stained glass for your doors, please contact us!