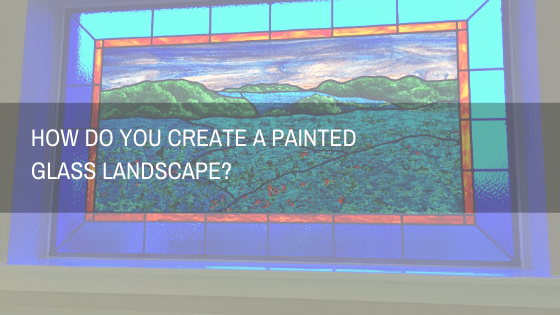 With the holidays just around the corner, it's the perfect time to start contemplating what gifts you need to purchase. Rather than buy the same generic gifts that everyone's purchasing online or at the mall, custom stained glass is the perfect way to really impress your loved ones. When it comes to custom stained glass, painted glass is a great option for those that really appreciate art. Painted glass offers endless opportunities, making it a classic gift. Landscapes are a beautiful option out of many for your painted glass gift this holiday season.
The Painted Glass Landscape Process for Your Holiday Gift
Painted glass requires references in order to achieve the exact design you're looking for. It's a great idea to look up reference photos of what you'd like painted and bringing all your references to your first appointment. During this appointment, the stained glass studio should work with you to hand sketch all of your ideas and look over your reference photos. After this initial appointment, the painted glass artist will hand sketch their designs and submit them to you for approval. When you've approved a design, the painting process begins. Each layer is completed before firing in the kiln, usually totaling around eight to ten layers. The finished product can be installed like any other window or be made into a hanging stained glass panel.
Work with the Nation's Leading Painted Glass Artists
Custom Stained Glass is honored to be the leading painted glass artists serving the nation. Work with our stained glass artisans directly to create the painted glass investment of your dreams. Perfect for holiday gifts and for any special occasion, painted glass is a great gift option for any member of your family.
For more information regarding the painted glass landscape process, please contact us!