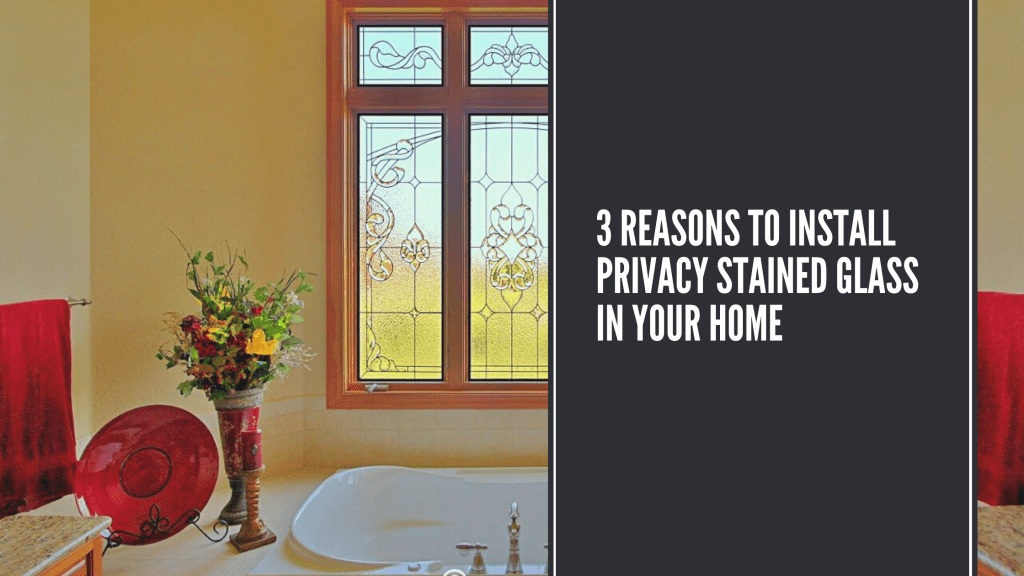 When it comes to keeping your home safe and secluded, it's always important to find better ways that can also serve as a great investment. Privacy concerns can be a lot more noticeable with many of us spending more time at home. If you've noticed this issue, it's crucial to find an effective solution for mitigating some of the safety and comfort concerns. Being able to block unwanted views can help you maintain a safe, comfortable, functional, and productive home. Privacy stained glass offers numerous benefits for keeping your residential property private.
The Benefits of Privacy Stained Glass for Your Residential Property
Effective privacy solution: Block unwanted views with countless glass types. Whether you'd like a colorful, traditional design or a clear, leaded one, there are numerous options that can complement your home. Privacy stained glass obscures unwanted views into your home from neighbors, onlookers, and more.
Maintain natural sunlight: Privacy solutions often block natural sunlight in order to be effective. One of the great benefits of privacy stained glass is that it actually maintains natural sunlight for keeping your home both bright and welcoming.
Improves property value: Unlike other privacy options, stained glass can actually improve your property value while enhancing your curb appeal. Enjoy a great ROI that gives your residential property that custom build look.
Work with the Nation's Trusted Privacy Stained Glass Studio
Custom Stained Glass is honored to be the trusted privacy stained glass studio serving the nation. All of our handcrafted leaded designs are effective in providing privacy to any area of your home. If you're looking for a design that we currently don't offer, our stained glass artisans would be happy to help with your custom design needs.
For more information regarding privacy stained glass options for your residential property, please contact us!