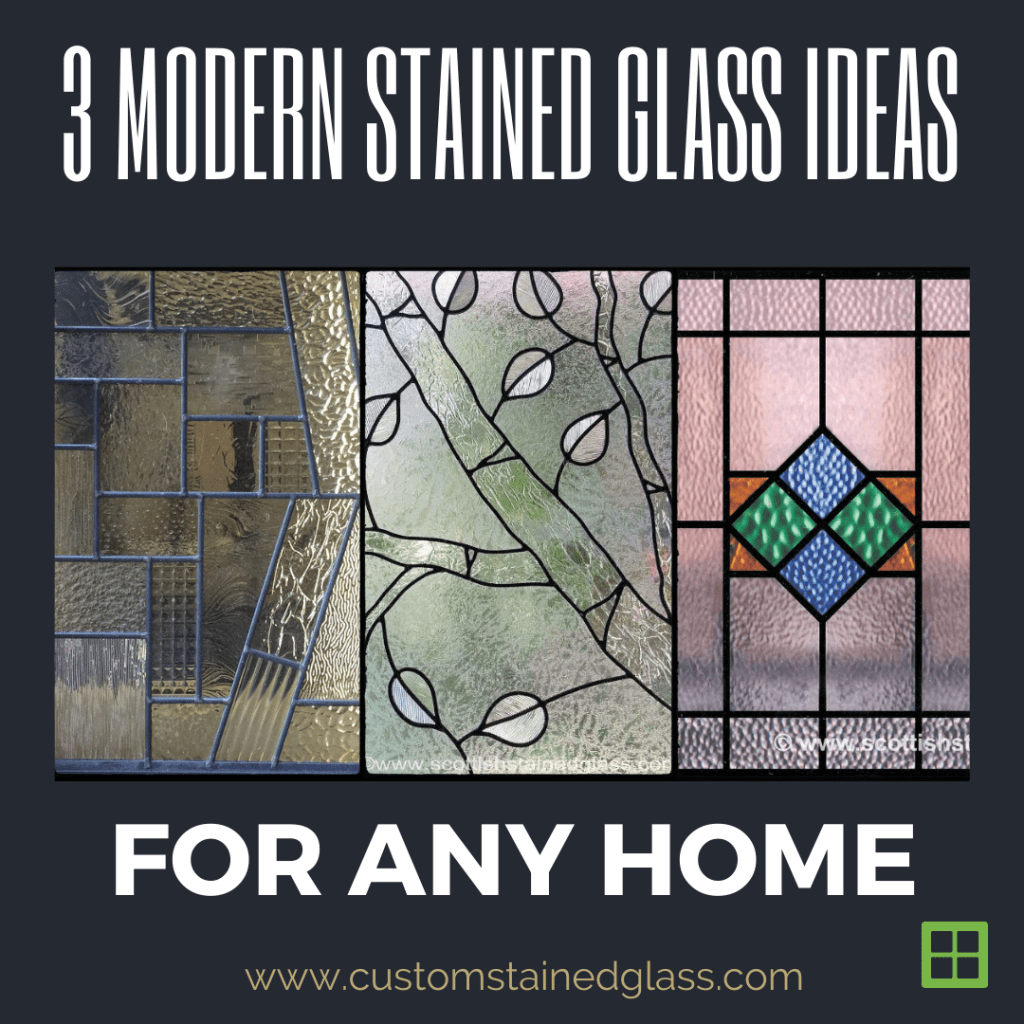 Stained glass is back baby! That's right, more than ever before people are opting to put stained glass windows into their homes. Modern stained glass makes for an incredible design element that can be bright and bold or subtle and elegant- it fits any style of home too! It's totally customizable with options in shape, size color, so no matter what your taste you're sure to find something perfect.
Trending Stained Glass Styles
There are so many stained glass window designs to choose from that picking the right one for your home can be challenging. That's why we're highlighting design styles that work with nearly any type of modern home. Read on below to see some of our most common customer favorites:
Monochromatic Stained Glass For a Modern Flair
The best way to make a bold, striking statement in your home with stained glass is by using the sleek modern look of different hues of the same color. You can use monochromatic windows to match or contrast decor–either way, they will leave people talking about how cool they are for years to come!
Crystal Clear And Textured Stained Glass
There is no more iconic stained glass window style than a mix of clear, textured, and beveled pieces. This type of combination is not only lovely, it also affords maximum privacy without any loss to natural light. What's best about this particular style? It does with any room in your home from bold brights to elegant neutrals.
Geometric Stained Glass That Never Ages
Stained glass with geometric patterns is really in style right now. With the increasing popularity of the Mid-Century Modern styles, these patterns have become a popular choice for many homeowners seeking a stylish update to their homes.  The great part about geometric stained glass is that is goes well with any style of home.  From Victorian homes to contemporary designs, geometric stained glass patterns are an excellent option as they will be trendy for many years into the future!
Interested in finding a modern stained glass window in your home? Reach out to us today for a free design consultation!