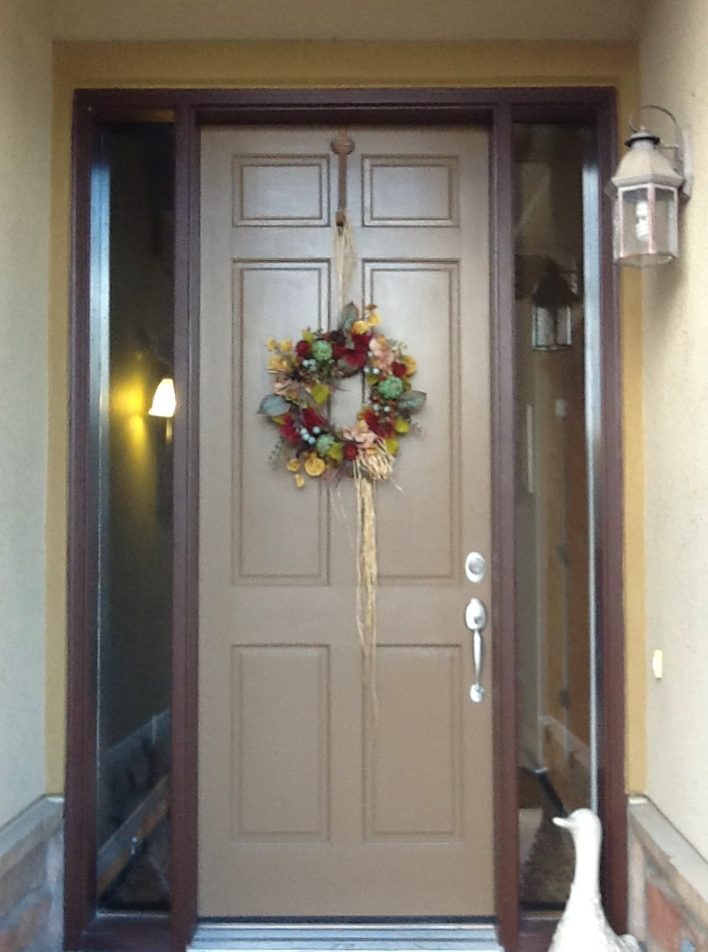 Boulder residents love making their homes unique, lovely, and memorable. With the addition of custom stained glass, Boulder homeowners and business owners can add great beauty and individuality to one or more rooms.
Let's look at custom stained glass for Boulder homes, first. Popular places to add our custom designed and hand built product include the home's entryway. This can add privacy, more light, and eye-catching uniqueness to a part of the home that is frequently a bit generic.
Bathroom windows are also popular places to add custom stained glass in Boulder, also for privacy reasons. When we install stained glass windows in an extremely moist environment like a bathroom, or perhaps in the shower, we use a custom installation technique as well, sandwiching the stained glass between two clear panes of glass for protection. (It's not the glass that needs protection from the water, but the lead strips that hold it all together.)
With custom stained glass, Boulder homeowners can have any size or shape, any styles or patterns or colors they like. Many of our Boulder clients have beautifully finished basements, and have us custom design stained glass for the windows, to block the view of the ground and the window well, and make the basement windows as beautiful as the rest of the home.
With custom stained glass, Boulder homeowners can also give their kitchens a fresh new look. The place with the most impact is likely to be the kitchen cabinet doors, and any windows, of course. Stained glass transom windows are also truly striking, and make the most of these frequently ignored windows, turning them into a major design feature in the room.
When it comes to residential custom stained glass, Boulder homeowners seem to prefer it made with frosted, clear, or otherwise colorless glass that will match with any décor and let in as much light as possible.
But what about custom stained glass for Boulder offices and commercial spaces like hotel lobbies, salons, restaurants and bars, shops, etc.? Again, we can work in any style, any size or shape, any colors or designs. For commercial use, we will usually create more vibrantly colored stained glass, but as always, it is up to the tastes of each client. We collaborate with you to create the perfect stained glass windows, doors, backdrops, skylights, ceilings, lighting fixtures, hanging panels, and more.
Click here to see some of the commercial stained glass designs we have created for our clients over the past twenty or so years, and see if these photos don't get your imagination flowing.
For more information about custom stained glass, Boulder or any of the surrounding cities, suburbs, or mountain towns, please contact us today at Custom Stained Glass.